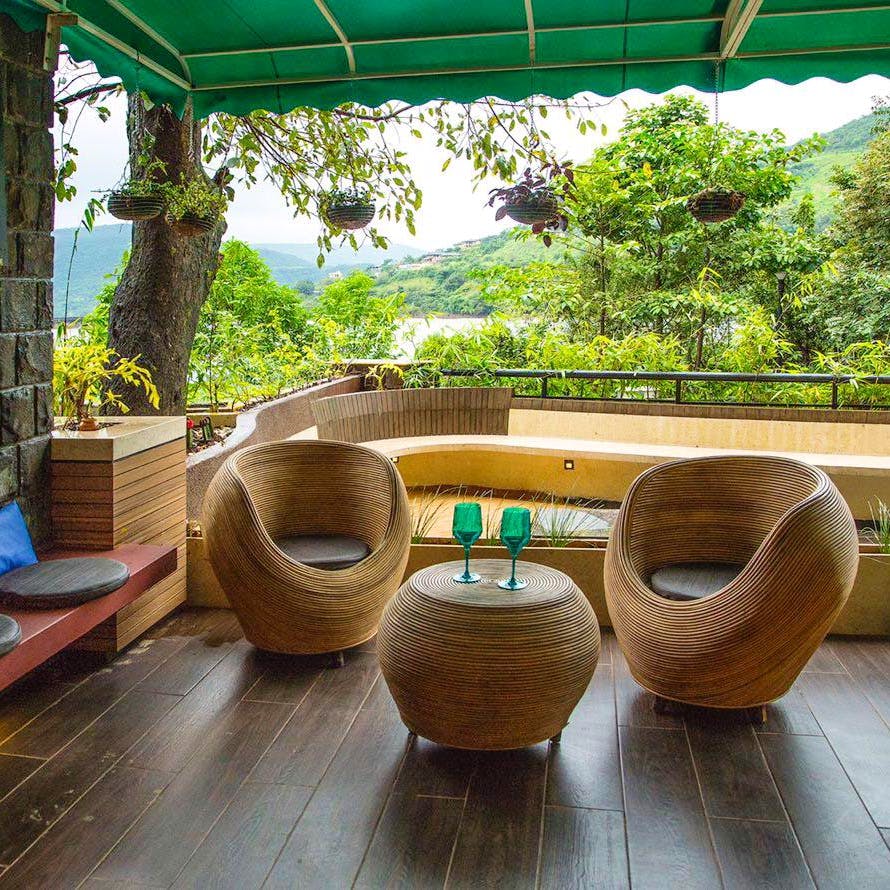 WiFi, Mountain Views & A Terrace: This Villa Will Make You Never Want To Leave
Shortcut
The year's almost coming to a close and we're all scurrying to find a place to 'get lost' to, far enough from the hustle bustle of the city, yet close by so that the journey isn't trying and cumbersome.
Lavasa is a great place to visit, with state-of-the-art villas that surround the hills, one of them being this luxury deck apartment that offers you so much at an affordable price.
What Makes It Awesome
If you've never been to Lavasa yet, this is the perfect way to begin. A villa called the luxury deck apartment villa on Portofino Street can make for the perfect getaway for Christmas or even New Year, if you want a fun, family get-together or just have a lazy ol' time with friends, this villa can house up to four people, and offers you all the amenities that a service apartment would.
It has a huge terrace area and a deck that offers you mountain views, there's a garden too, in case you're missing all that greenery. The bedrooms and kitchen are modern and you actually feel like you want to just do your own thing, cook your meals, catch up on all those awesome Netflix shows and have a relaxed holiday. You can even enjoy a barbecue and stroll around in the surrounding township, there's a lot to just enjoy right here.
Pro-Tip
This is one of the most popular properties in the area, so we suggest you get booking immediately to enjoy the perfect festive holiday!
Beyond that, there are shops to visit, there's boating in the lake and so many other activities planned in the area during the festive season that you can be a part of.