The information in this post might be outdated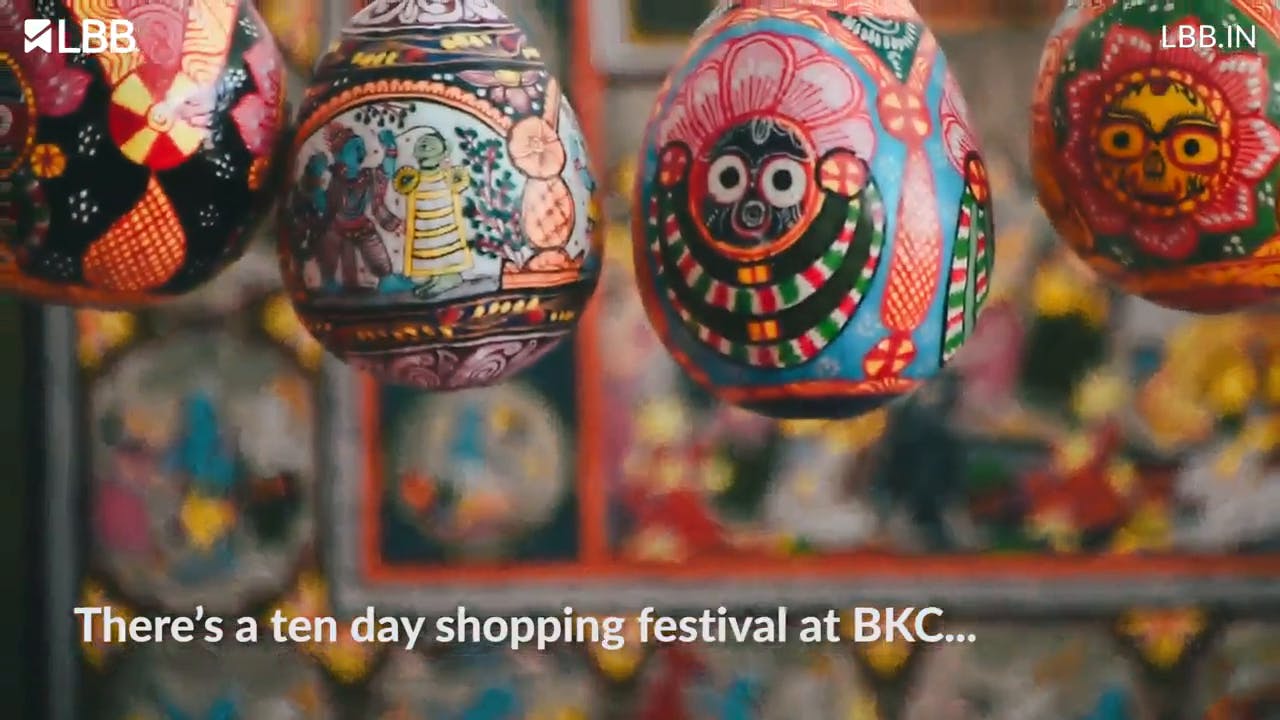 Clothes, Home Decor, Jewellery & Food: Have You Been To This One-Of-A-Kind Festival In BKC Yet?
Shortcut
One of the biggest cultural amalgamations in the city, The Mahalaxmi Saras Exhibition, has been going on since January 23, at the MMRDA Grounds in BKC. And you are missing out on a lot if you still haven't paid a visit to the beautiful stalls there. We took a small tour and were blown away by the gorgeous shops. Read on to know how it went.
Tell Me More
We entered the exhibition around 1PM and were surprised to see the grounds bustling with crowd during the day. People didn't care about the scorching sun above the head and browsed through various stalls. We started with lane number one and were greeted with stalls showcasing dupattas. From chunari print to lahariya to chiffon, they had everything starting INR 200.
The jewelry shops were another showstopper. From Teracotta and bamboo, to metal and jute, they've got all things artsy for you to adorn. There are textile shops selling elegant Paithani sarees that every Mumbaikar woman will fall in love with. Apart from that, this exhibition also has the hard work of our farmers in full display with all the rice and lentils they've grown in the most rural areas, for us to consume in the cities.
When you move ahead of these stalls,you will come across a lot of food stalls selling some lip-smacking local delicacies. Start with a plate of brilliantly made Misal Pav, and move to munching on some Chikki, Avla candies, and many more knick-knacks. You will find a lot of self help groups and regional businessmen and women were there promoting their State' business. The price for everything is reasonable.
You can buy some handicrafts made of bamboo or jute to amp up the way your home looks, or maybe buy things to gift someone. The exhibition also has stalls selling utility products like Aloe-vera gels, Neem oil, among others. There are leather bags that you can lay your hands on too. And Before you leave, don't forget to buy yourself a Ganesha idol.
The Food Court
The food court at Mahalaxmi Saras had authentic food from all over the country. From brilliant Maharashtrian cuisine to Konkani thali, you'll be in for a delicious surprise. Various stalls at the exhibition were also selling some delicious chaklis, jams, juices and churans. Do check them out.
So, We're Saying…
Do yourself a favor and visit Mahalaxmi Saras before it gets over (the last day of this exhibition is February 4) The variety, the authenticity, the colors and the prices will definitely win you over.
Comments