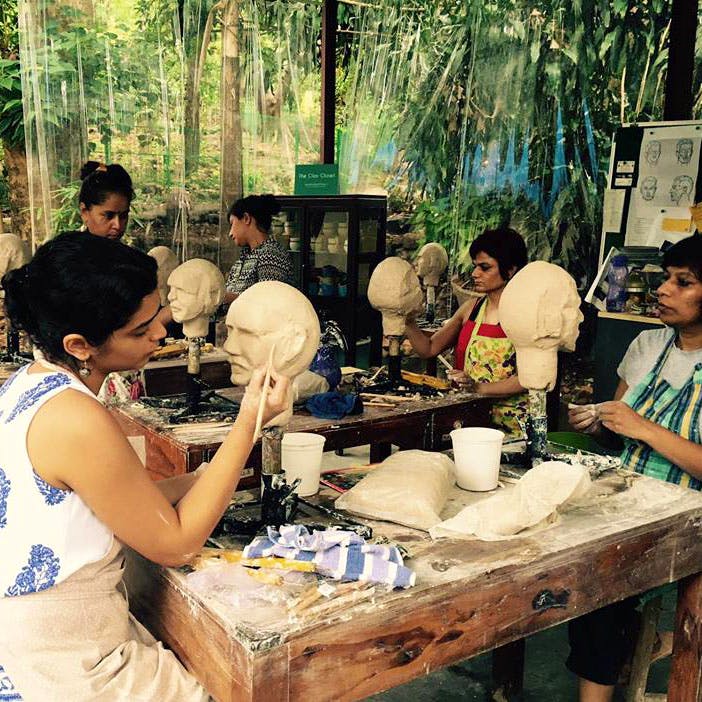 Making Weekend Plans? Here's Where To Attend A Workshop In Mumbai
Bored of a routine? Start over and learn some mad skills at these Bandra workshops. From art, painting, dance to writing and pottery, take your pick and learn something super useful. Check out these crafty courses in Bandra to take up that hobby you've been wanting to explore.
Adagio
Adagio is a lifestyle destination that offers something to every creative soul. From guitar lessons and music listening evenings to photography workshops, storytelling and even yoga workshops, walk into this quaint space that doubles up as a social club where creative minds interact. If you're interested in music, we highly recommended checking out their schedule for the unique, interesting and highly creative events and workshops.

Eighth
Run by Le Cordon Bleu graduate, Anurita, Ghoshal, this French bakery is the place to head to if you're interested in learning more about baking. We guarantee that you'll leave a class here filled with newfound love for cooking and baking. If you're interested in learning more about the art of baking tarts and pastries and even exotic desserts, we highly recommend signing up for a workshop at this baking studio in Bandra!
The Pottery Lab
This studio in Bandra is where workshops on pottery and ceramics are conducted. Students can choose between classes on weekdays and weekends, and a beginners module typically lasts 5 weeks, with a total of 10 sessions teaching you the basics of pottery making, glaze application, decoration, and so much more. If this is something that fascinates you, we recommended signing up for a course at this pottery studio in Bandra.

The Jeff Goldberg Studio
The Jeff Goldberg Studio in Bandra is an acting studio that offers acting classes for those who are interested in this art field. The studio offers different programs including a 9-month intensive program in method acting that's spread out over 3 stages, a youth acting program, musical theatre workshop, and also private one-on-one acting coaching. They have performances and productions organised here too, which we'd definitely keep an eye out for.

Danceworx Performing Arts Academy
Danceworx in Bandra gives you a chance to explore your creative side through the medium of dance. The studio offers a variety of fun workshops, alongside their more focused, longer-duration courses. From contemporary jazz to funk jazz, tap dance and more, you'll find it all here. If you want to sign up for a more in-depth program, they also teach ballet, contemporary and jazz styles.
Comments