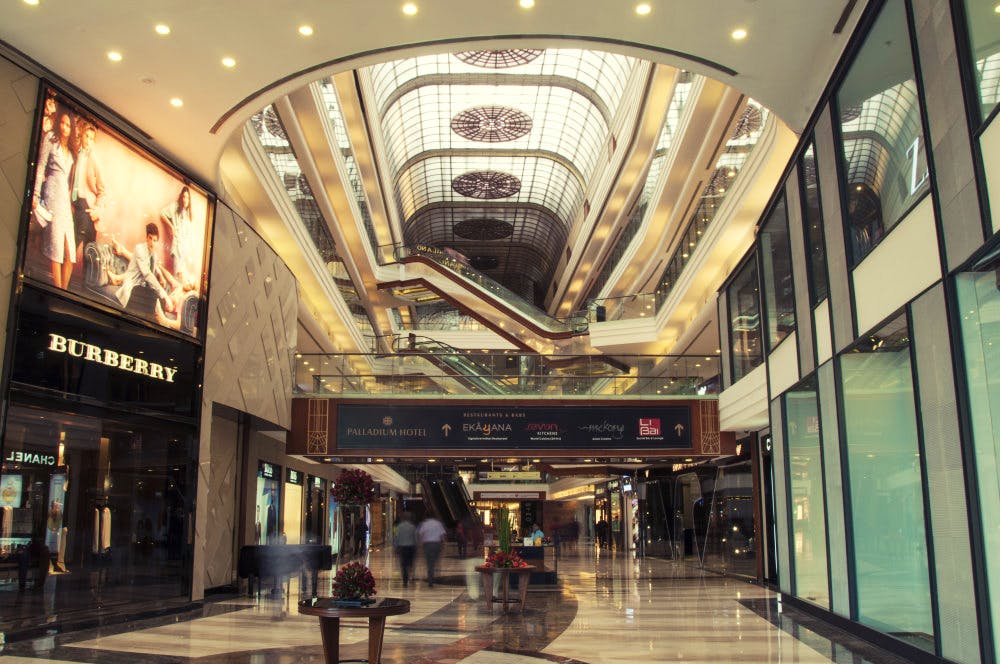 Shopaholics, Unite: Hit Up These Malls In Mumbai For All Your Shopping Needs
Ten-Second Takeaway
Malls are one of the best places to hang out at. All the best eateries, stores and whatnot are around. What more, you don't need to pay anything to simply go to one, check out stuff and while away time. Here's looking at the best malls in Mumbai that bring together some of the most amazing brands, restaurants and open spaces in this busy, crowded city.
Inorbit Mall, Malad
Inorbit Mall, Malad attracts massive crowds from the entirety of Mumbai suburbs, and the large footfall is attributed to its vast collection of lifestyle shopping stores and brands. The mall brings together the best of everyday outlets, premium fashion brands and delectable eateries, and adding that to well managed staffing and easy accessibility inside the mall, makes for one of the very best malls in Mumbai to head to on a weekend!
Read more here.
Seawood Grand Central Mall, Nerul
Seawood Grand Central is home to some of the best workspaces, premium retail outlets, entertainment zones, restaurants and spas. Simultaneously, it has the everyday shopping centrals for picking up necessities while you're out shopping, and to accommodate footfall in the three-storey space, it has parking space for 2,800 cars. This is what makes it one of the best malls in Mumbai in terms of functionality and grand appeal.
Read more here
Palladium Mall, Lower Parel
Palladium may not be the oldest, but is certainly among the best malls in Mumbai in terms of the sheer variety on offer. With four levels of brands ranging from the modest to premium luxury clothing lines, Palladium is a sprawling expanse of offers, discounts, special deals and exclusive collections. Add to that the openness of the entire arena and some of the best dining spots in Mumbai, and you have the most premium mall in SoBo that you will frequent after your first visit. Read more
here
High Street Phoenix, Lower Parel
A textile mill once upon a time, High Street Phoenix is one of the biggest mall in Mumbai is actually the biggest mall in India in terms of the floor area it has covered. It is one of a great destination for brand conscious shoppers and while you're shopping you can also try out some of eateries out there.
Phoenix Market City, Kurla
International brands at plenty in this huge shopper's paradise in Kurla, Phoenix has risen up has more than just a shopping place. It houses many food joints and occasionaly hosts food festivals and music gigs too. Spread around 4 million square feet, it has over 300 Indian and international stores, 55 food and beverage outlets, an eight screen cinema, and a expansive entertainment area.
Read more here
R-City Mall, Ghatkopar
R-City mall is situated approximately 10 minutes up the road from Phoenix Market City mall. It has many brands (Indian and international) and much loved eateries include Indigo Delhi and Moshes. The mall also has department stores, a food court, children's entertainment area, and cinema.
Read more here
Infiniti Mall, Malad
This mall in malad is the first mall in India to have a roller coaster inside it! One of the largest malls in the suburbs it has a good range of restaurants and a cinema. It is at a 5 minute distance from Inorbit mall.
Read more here
#LBBTip
Also check out Infinity 1 in Andheri West for great deals.
Comments