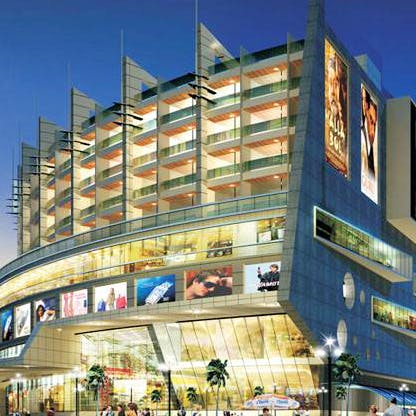 Shop Till You Drop: Have You Been To All These Malls In Thane?
Head over with your family for a day out shopping and eating, or enjoy a weekend bonding over retail therapy and drinking, or simply walk in to make use of the deals on offer - there is always a reason to visit the mall! We went mall-hopping in Thane, and these are our favourite malls in this suburb of Mumbai.
Viviana Mall
A great place to hangout with friends, Viviana Mall is one of the popular malls in Thane that offers a wide range of shopping and entertainment options. They have all the trendy in-season collections of the best international and national brands of clothes and accessories, as well as other lifestyle products. The food court wins them brownie points. We recommend a visit when you're in the mood for a major haul and wish to end a long day with a drink or two.

Korum Mall
This is Thane's largest lifestyle destination and boasts of over 130 brands, a 4-screen multiplex, a food court and an entertainment center. Spread across 6 floors, this huge mall is a shopaholic's paradise (true story!) We came across some fabulous deals on our favourite brands, and ended up spending an entire day at this mall. The atrium in this mall is a great venue for events, so keep an eye out for their event calendar every month. We hear that the movie viewing experience at INOX is one of the best in Thane, so we're noting that one down for our next visit.

R Mall
This is a large mall that is popular for its departmental stores and hypermarkets, and not so much for the clothing and lifestyle stores. It isn't that big a mall, but a comfortable, cozy option to get all your monthly shopping done from. If you're looking to grab the best deals in electronics and home goods, this is where you should head to. They also have a food court, in case you want to stop by for a quick cheat. They also have a small entertainment zone for the kids.

Lake City Mall
A 20-minute ride away from Thane Railway Station, Lake City Mall is big and is quite popular with the residents of the neighbourhood. There are a limited but good set of brands available, McDonald's and Woodland being the popular ones. This mall makes for a quick shopping experience, mostly because there are not too many entertainment options here.
High Street Mall
This mall is a 5-minute ride from Thane Station and is known for its entertainment offerings. It's a good idea to drop in on a movie night since the rest of the mall has rent out its stores to offices.

Wonder Mall
Cine Wonder is a swanky mall that is popular as a movie watching destination. This mall has a 4-screen multiplex and over 150 branded stores that include some of the leading lifestyle, fashion, accessories and F&B brands. If you're in the mood to catch a movie, this mall in Thane comes highly recommended.
Ask Protima a question