The information in this post might be outdated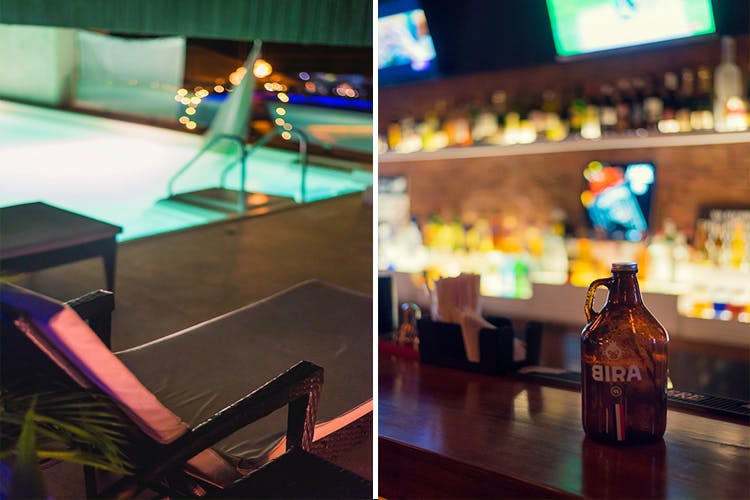 Sheesha & A Swimming Pool: We're Excited About This New Lounge In Andheri East
Ten-Second Takeaway
Terrazza Rooftop Lounge is the latest addition to Andheri's nightlife scene and boy does it look promising.
Chow Down
A new rooftop cafe cum lounge overlooking the city's skyline, Terrazza will have you sitting poolside, with sheesha in one hand and a drink in the other. Serving Continental, stackables and finger food, the menu may be limited right now, but we expect it to extend. You can go for their salads starting at INR 300, starters like calamari and Jhinga tempura starting at INR 300 and filling sandwiches starting at INR 325. If you want an easy, filling snack, go for their loaded nachos at INR 250.
Sheesha flavours include their specials like Dubai Special, Fantastic Four, Pablo Special and more, priced at INR 1,000. Fruity flavours like pineapple, watermelon, musk melon – they can be customised with 3-5 flavours and come at INR 1,500. You can also opt for their special – a rose flavoured hookah with a milk base for INR 1,200.
So, We're Saying...
Andheri East is slowly becoming home to fantastic lounges and its nightlife seems to be lively, until the wee hours. Terrazza is a great addition to the lineup.