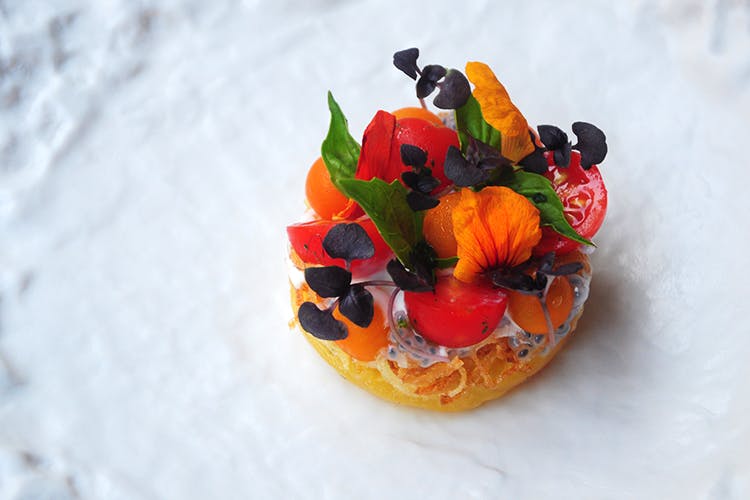 Eat A Two-Course Meal At Mumbai's Only Farm-To-Fork Eatery For INR 1,500
What Is It?
In case you missed it when we told you all about Masque, the farm-to-fork fine dining that opened in Mahalaxmi a few months ago, here's your chance to give it a try. Masque is now offering two, three and four-course meals at affordable prices.
While the two-course meal is priced at INR 1,500, the three-course meal is priced at INR 2,100. If you're a big eater, opt for their four-course meal at INR 2,700. The great aspect is that you will get to customise your menu and not be bound by limitations of first, second and third-courses. Want to start with dessert? Why not.
Starting December 7, the diners opting for these set menus can pick and choose to have a multi-course meal or a starter, main or dessert-centric meal. Not so set, after all.
Who Is It For?
Like your food organic and customised? Masque has been garnering rave reviews about its use of naturally-sourced ingredients from across the country.
Why Should I Go?
Instead of indulging in weekend binge eating with pizza or bacon strips, give organically grown, great tasting food a chance. After all, you are what you eat
Anything Else?
This is perfect for a nice, quiet and laid back date or celebrating an occassion. Do talk to them about what you like/dislike in your dishes. They'll be happy to help.
Comments