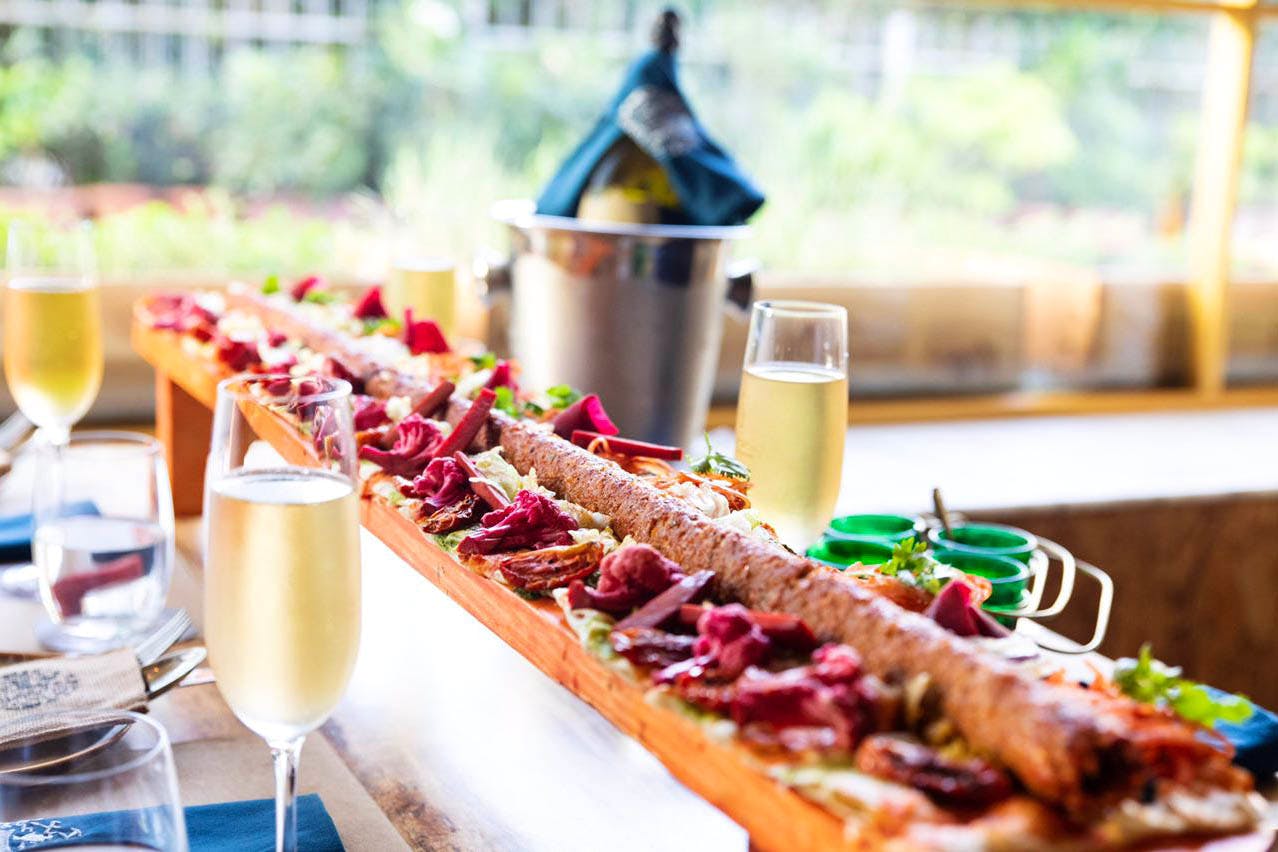 Size Does Matter: These Succulent Meter-Long Kebabs Are Every Foodie's Dream
Shortcut
Has it ever happened to you that you start eating, never wanting to stop? And more so if you are gorging on kebabs? Don't hold back that craving as Taftoon Bar & Kitchen in Bandra Kurla Complex (BKC) is offering delectable Grand Trunk meter-long kebabs that will satiate your taste buds like never before.
What Is It?
Succulent, meaty, and well cooked – that's how we like our kebabs, in portions (definitely) more than one. But till the end of this month, the only legit place to enjoy kebabs is Taftoon as they present their meter-long meat in style.
What started as a soldier's make-shift food, as they skewered first available meet on their swords roasting is on the first available fire in war fields, has become everyone's forever go-to dish. And Taftoon, with their meter-long kebab is playing on that. Marinated in the choicest of spices, dive right into their mutton kebab. And before the vegetarians start feeling left out, there's one for you guys as well – corn and cheese kebab. Served on a long plank, the kebabs are accompanied by yoghurt, coriander-mint chutney, shredded ice-berg lettuce, pickled veggies, onion rings, and lemon wedges.
Don't miss out on this delicacy up for grabs for INR 1199 for the vegetarian version, and INR 1599 for the mutton variant.
So, We're Saying...
Why order per portion when you can straight-away eat a full meter-long kebab! And if you're feeling hungrier than usual, take on this meter-long kebab eating journey all by yourself. Go on, we aren't judging.
Comments