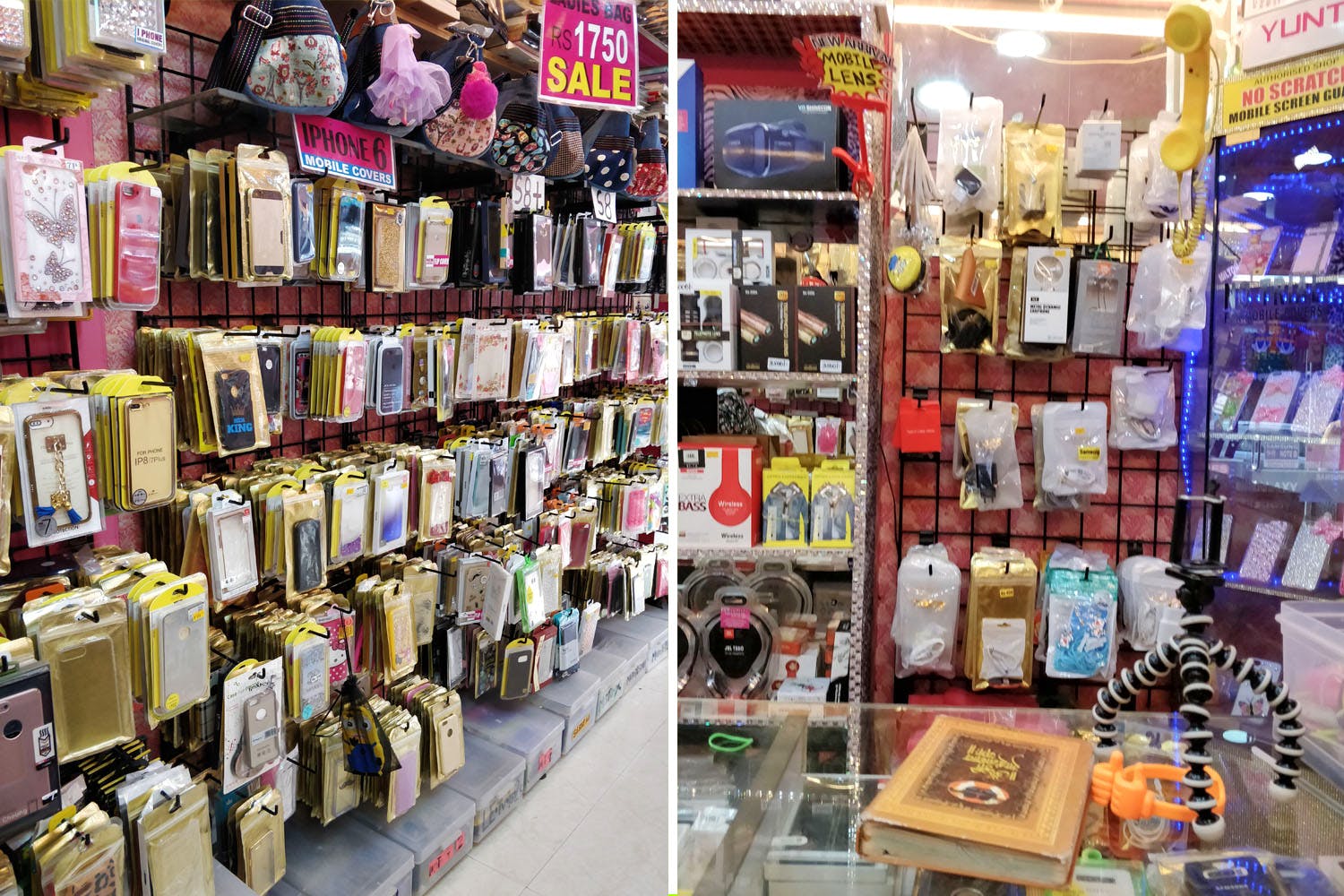 Buy Quirky Pop Sockets, Old-School Phone Receivers And More From This Shop
What Is It?
A one-stop shop for all things related to the mobile phone is Milton, a decently big shop in the main street of Lokhandwala complex. The big pink board and the things kept on the viewing window pane attracted us inside almost instantly. We were in for quite a surprise, pleasantly.
The shop has neatly lined up phone covers (some even hanging from the roof) – the bright and bold designs that you are less likely to find elsewhere. From pop sockets to covers, to screen guards to plastic wire covers to funky headphones, and tripods, they pretty much had it all.
What To Buy
Be it the silicon cover with bunny ears sticking out, or transparent coves with delicate fairy designs with some little embellishments, this shop has quite the range starting at INR 350. The pop sockets are for INR 150 and these are the ones that come with a pop socket stand that can be pasted anywhere – in your car to work as a stand for maps, or on a wall in your house near a charging point.
They even have the old school receivers in cheerful colours like yellow and purple that has an MP3 socket and can be attached to just about any phone in case you feel like talking like that (INR 400), and wire protectors in bright colours starting at INR 50 (these are plastic spring-like wires that get wound around your charging cable and keeps it from cracking).
With fancy auxiliary cables, selfie sticks, camera tripods, guerrilla tripods and more, Milton is the kind of a shop you'll end up spending a lot of money at; consider yourself warned. And fairly unrelated but still there, they also have trendy denim duffle bags with quirky patches stitched on it that are priced at INR 1,750.
So, We're Saying…
If you're in Lokhandwala and your phone's been needing some accessories, head to Milton and be rest assured that all your desire will be realised.
Comments