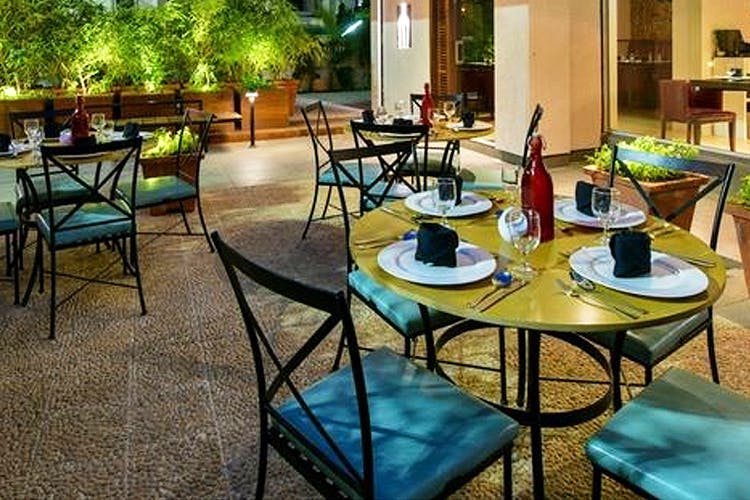 A Lil Bit Of This, A Lil Bit Of That: A Mumbai Restaurant Changes Its Cuisine Every Two Weeks
Shortcut
A new restaurant in Dahisar West, Mondo Fine Dine, takes you around the world on a plate with a different cuisine every two weeks.
Around The World In 80 Plates
What you came for may not be what you get at Mondo, a new fine dining restaurant that has recently opened a space up in Dahisar West's Kanderpada area. At this restaurant, the cuisine, and subsequently, the menu changes every 14 days.
Apart from one Punjabi food menu which is a forever classic, the menu is absolutely different each time you visit, and knows no borders when it comes to the food. The concept here is that of a set menu of six courses, so that from starter to dessert you get small portions over a range of palates for you to taste.
Till now, they've already covered Mughlai, Tuscany Italian, Canary Island, Punjabi, Mewari, Gascony, Morrocan, Mexican, Kashmiri cuisines and are currently serving the Greek cuisine.
Despite this, the set meals are quite affordably priced starting at a full meal for one at INR 699. Do be warned that they don't serve alcohol, but the food makes up for it.
So, We're Saying...
You can soon rightly say, 'Yeah, I've eaten around from all over the world' because at this restaurant, it'll sure feel like you can.