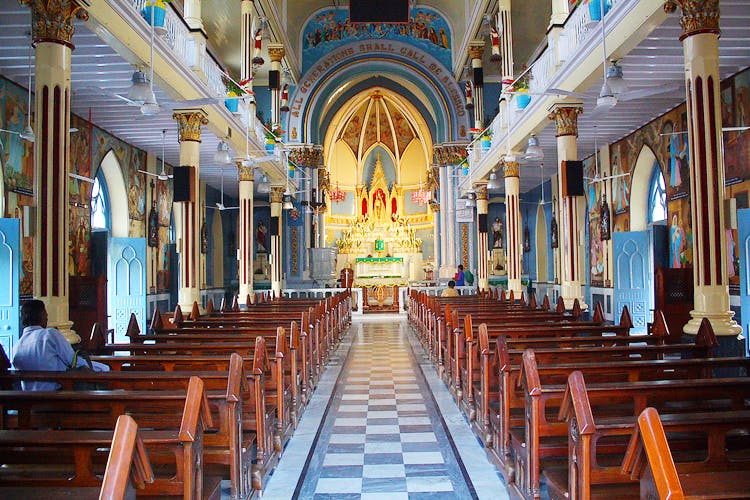 Open To All: Here's Why Mount Mary Church Should Be On Your Must-Visit List
Shortcut
Cited as one of the most beautiful churches in the city, The Mount Mary Church has stood the test of time and here's why you should visit it.
What Is It?
Located about 260 ft. above sea level, the Basilica of Our Lady of the Mount is not your paradigmatic cultural icon in the city. The monument has stood tall since the 16th century and still is one of the most resplendent Bandra treasures. After the Muscat Arabs invaded Bandra in the 1700s, the statue bore the brunt. The hand that held a tinseled object was taken away. What took place after, was a detachable statue of child Jesus.
The history that's attached to the monument is what makes it special. Thousands flock here everyday to pray and walk in with candles and statues sold outside. Come September, the Mount Mary feast will have the city up in the spirits. Homemade delicacies and local fare will rule the roost and there will be a pleasant vibe dominating the air. Regardless, Mount Mary is held dear by the city.
So, We're Saying...
A must-do on every visitor's list, the church is open to all. The roads that lead to the church are also beautiful so avoid taking the car or a rickshaw.
Comments