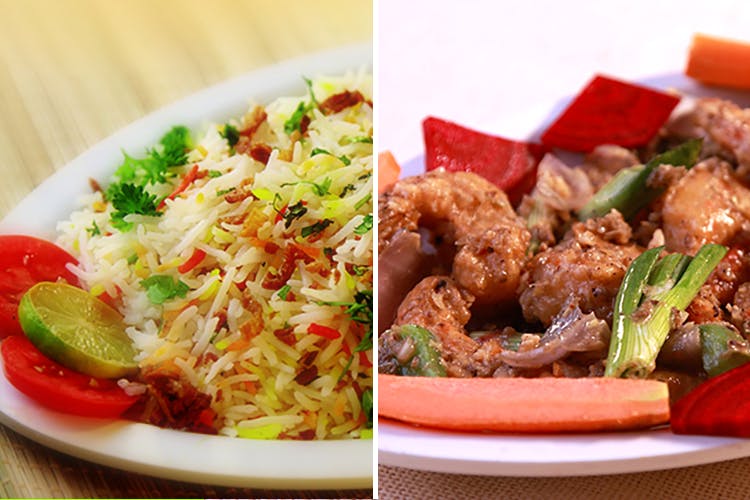 Head To Persia Darbar In Jogeshwari For Amazing Mughlai Grub
Shortcut
Persia Darbar in Jogeshwari is our favourite place to head to for delicious Mughlai food with an uinexpected – yet totally worth it – Arabic twist.
Chow Down
If you're ever in a group that can't decide between eating Indian food or Chinese grub for dinner, this is the place to go to. The menu is an eclectic mix of Indian, Chinese and shawarmas. The Indian food though, is the clear winner. Try the chicken khepsa biryani, the non-veg platter, the tandoori raan masala, and more. The meat here is very well-cooked, and it's a great spot to head to hungry, though you should be prepared for some waiting time for the food will take at least fifteen minutes to get to your table.
The grilled mutton chops which are served with an orange sauce are also an interesting departure from the usual masala.
Sip On
They have a range of fresh juices and cold drinks you can sample.
Anything Else?
Getting to the restaurant isn't the easiest endeavour because of the heavy traffic in the area, but it's definitely worth it. The ambience is good, with plentiful seating and prompt and polite service. The 'gaddas' for seating are very comfortable if you're okay with sitting cross-legged.
Comments