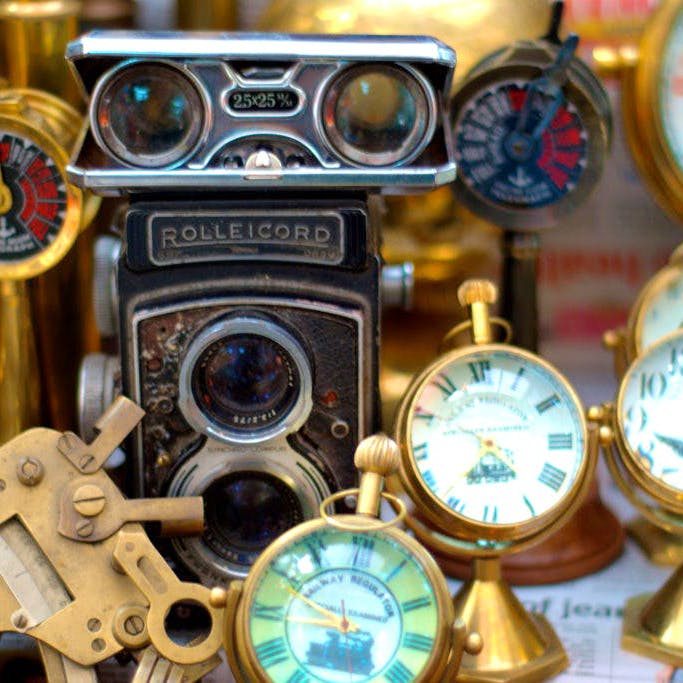 Our Master Guide To When Some Of Mumbai's Best Known Shopping Markets Are Shut
If you love shopping, there's a slim chance you haven't visited the popular shopping markets in Mumbai and fallen in love with them! However, the last thing that anyone wants is a shut market on that particular day. In order to save you from the pain of taking a train/cab all the way from your home to the market and finding it closed, we have compiled this masterguide that you must pin on your cupboard.

Hill Road, Bandra
Hill Road in Bandra is amongst the top favourites for the ladies. It never shuts itself out completely, but some shops are closed on Mondays or Thursdays.

Chor Bazaar, Grant Road
The mighty chor bazaar is known to hoard some of the rarest finds in the city. If you're looking for typewriters, antiques, gramophones or anything old-school, skip going on a Friday (that's when they are shut).
Crawford Market, Fort
Crawford Market is the mecca for all things home decor and a million other things. The market remains shut on Sundays, however, some shops are open in the morning so make the most of first half, we say.
Bhuleshwar Market, Marine Lines
Bhuleshwar market stocks beautiful glass bangles, embroidered sarees and more. The market is open all days so you can go crazy, whenever.
Causeway, Colaba
Not closing on any day, Colaba Causeway kills it with its artefacts, apparel, shoes, cutlery and jewellery collection.
Zaveri Bazaar, Kalbadevi
Zaveri Bazaar in Kalbadevi is one of the most popular jewellery markets in the city. The jewellery haven shuts its doors on Sundays, so head here on any other day if you want to go berserk shopping for kickass jewellery.

Gandhi Market, Sion
Gandhi Market, famous among the ladies for traditional wear is out of action on Mondays.
Linking Road, Bandra
Hill Road's chaotic sister, Linking Road is mostly functional on all days, but if you're looking for a particular shop on a Monday, do call them before heading there.
Fashion Street, Fort
Open on all days, Fashion Street in Fort is famous for its collection of clothes, jewellery and accessories.
Dadar Market (East and West)
Dadar, the vortex that houses everything from apparel, home decor to great food is shut on Mondays. It includes Hindmata market too.
Mangaldas Market, Kalbadevi
The market whose footfall rises to a lakh per day, rests it out on Sundays. So, if you're looking to shop, choose a weekday or Saturday.
Manish Market, Andheri
Sheltered from the sweltering heat, Manish Market comfortably sits a little ahead of DN Nagar metro station and is closed on Sundays.
Manish Market, Fort
Closed on Sundays, Manish Market near CST is famous for home decor, gadgets, apparel and more.
Natraj Market, Malad
Sarees, lehengas, shoes or suits- take your pick because Natraj Market has it all. Except on Thursdays.
Comments