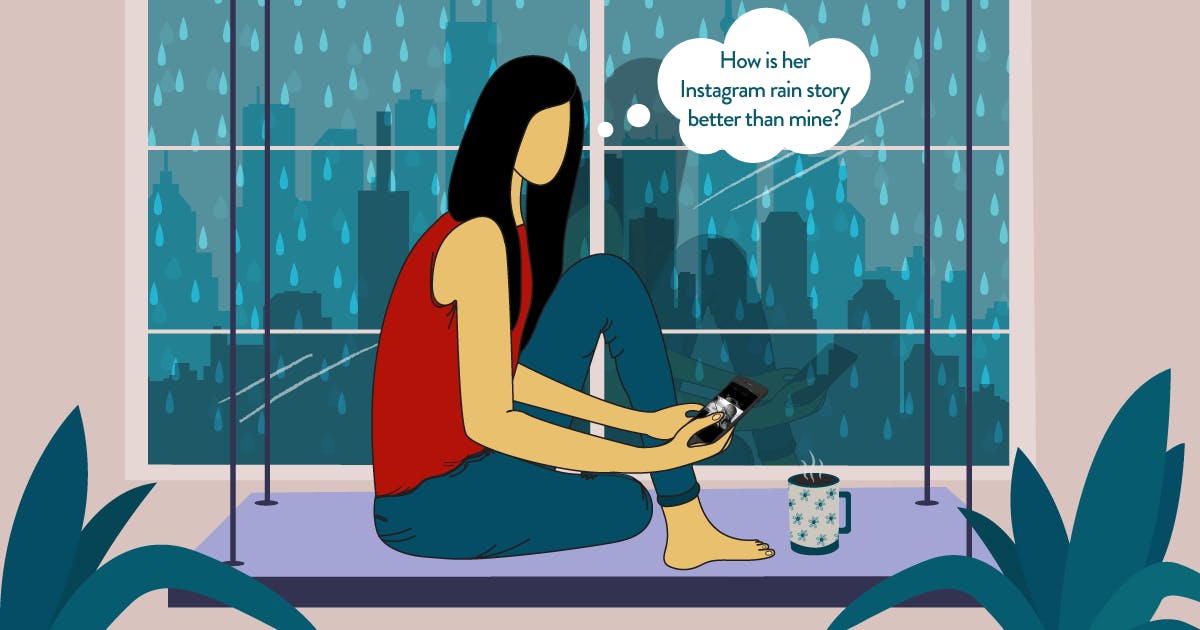 5 Monsoon Things Every Mumbaikar Will Relate To
Monsoon in Mumbai is a national event. The high tides and the city landslides here obviously make it to the headlines throughout the country. And rightly so. Because no other metropolitan city faces an annual natural crisis like Mumbai does.
It's safe to say that monsoon is that time of the year for Mumbai where it transcends beyond being just a weather condition; it's an emotion. Having braved our fair share of monsoons in the city, we observed a pattern. And here are some of the things that are bound to happen come rains in Mumbai.
BMC Var Bharosa Nai Ka?
The potholes are like landmarks here in the city. And they, much like the real estate, are on the rise. The train tracks are still getting clogged. Building walls continue to crash. In such a scenario, there are two options: one, BMC gets its shit together and sorts it out for the city, and two, the Mumbaikars give up all hope on BMC. But surprisingly, none of the two things happen, and we continue to curse BMC year after year after year. Some of the best memes on Twitter are on #MumbaiRains.
Just Instagram It!
Cameras come out the moment it starts to pour. From inside the car, across the auto's windshield, or outside in the rain, the shutterbugs inside all of us just get activated risking the phone cameras, and in some cases even DSLRs. But the photo of a steaming hot chai cup by the window is oh-so-typical. And real.
Legit WFH
In an overworked city like Mumbai, "Sorry boss, won't be able to make it today" is comparatively rare. And the fact that true-blue Mumbaikars pre-empt you how nothing stops the city, not even rains, somehow gets embedded so deep that making an excuse seems like cheating on self. But there is one time no one, like absolutely no one expects you to show up at work – when it pours like someone in the heavens have just upturned buckets full of water.
Leave No Man Behind
Once #MumbaiRains start to trend on Twitter, half of them are open invitations to strangers who maybe stranded in rains, very far away from their homes. And it's not just for the sake of saying, people in the city open their doors, cater for food, sleeping space and take care of strangers for real. Their empathy even extends to animals, and the good folks of Mumbai almost never leave anyone behind.
Brrrrrrr…, it's cold!
A day-long rainy spell and be rest assured that socks and jackets have come out. After all, this is just how winter-y Mumbai can get. The moment temperature drops to 20-24 degree Celsius, Mumbaikars takes a deep dive into their "winter" clothes to keep them warm.
#LBBTip
Come rain, or anything else, these guys somehow manage to still get it right. We are talking about Dominoes. Just because you think you might stand a chance for a free pizza on a rainy day, don't bother. You'll hear the doorbell go at the 29th minute.
Comments