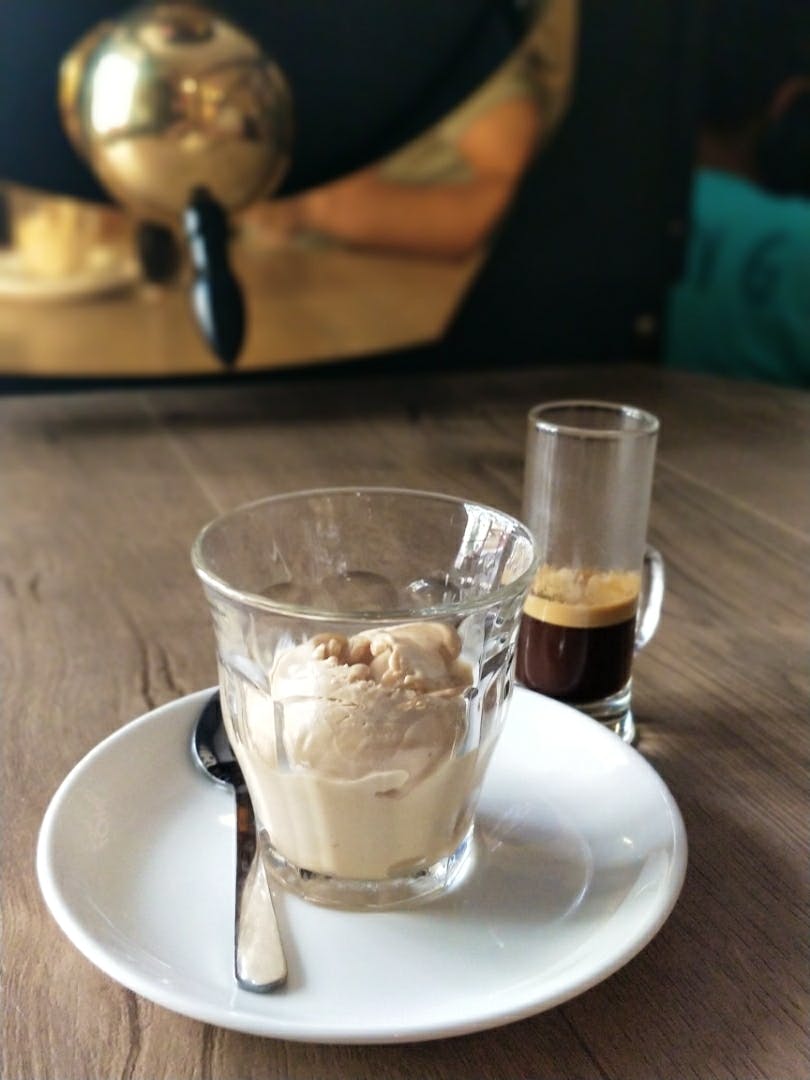 Must-Try: Affogato With Salted Caramel Ice Cream At Koinonia Coffee Roasters In Chuim Village
What Makes It Awesome
Koinonia Coffee Roasters is a ridiculously cute cafe in Chuim Village. We headed there on a Sunday morning and found it a leeeetle ahead of where Google Maps said it would be. The building is beautiful and was restored in 2014, and the dark grey exteriors are lovely. We ordered the Affogato with salted caramel ice cream on the recommendation of our server. This was so delicious: a double shot of espresso poured over salted caramel ice cream, which was made by Bono, the boutique ice cream parlour. It was the perfect salty-sweet caffeinated combo we didn't even know we wanted.
What Could Be Better?
The cafe is tiny, so finding a seat might be hard here.
What's My Pro Tip?
Parking is a big problem. We circled the area twice over!
Anything Else?
They have great cold coffees as well. I liked their Vietnamese iced coffee as well.
Also On Koinonia Coffee Roasters
Comments