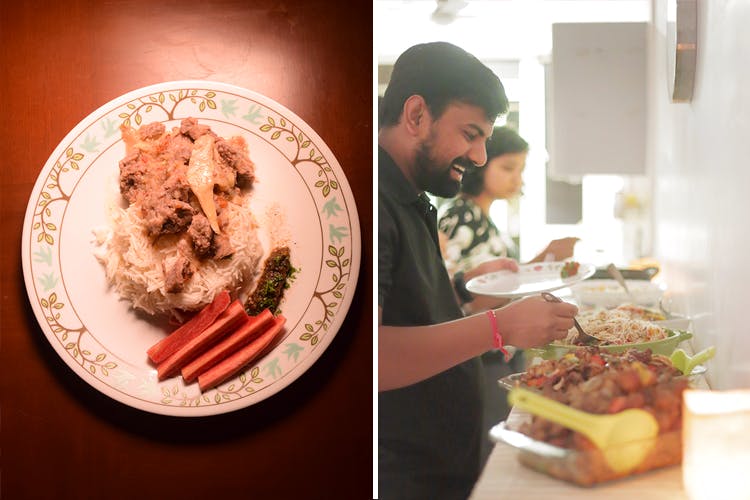 BYOB And Taste Authentic Naga Food At This Pop-Up Happening This Friday
What Is It?
Alistair Lethorn, a Madh resident, is bringing Nagaland closer to Mumbai. Every Friday, he cooks up a storm in his kitchen at Raheja Exotica in Madh Island. What started as a passion project has now developed into a weekly-soiree of great food and conversations.
What's on the menu? From bhut jolokia chutney that accompanies dishes like pomfret with mashed potatoes, chili pork to fish cooked with bamboo shoots and mustard leaves, you will be in for a gastronomical treat every Friday, should you choose to hop to the ferry to Madh.
Who Is It For?
Foodies and anyone who wants to spend a fruitful day/night in Madh island.
Why Should I Go?
The spread looks delicious and the fact that it's only INR 500 per person, shouldn't you be already making plans with a fellow foodie friend? Also, you can BYOB and Alistair will be happy to provide for mixers.
So, We're Saying...
We cannot wait to stuff our faces with delicacies from Nagaland. And the best part? It happens every Friday!
You can call him on +917039613392 to book your spot.
Comments