Check Out Nakshatra Village In Dombivli For Fresh Seafood And Live Music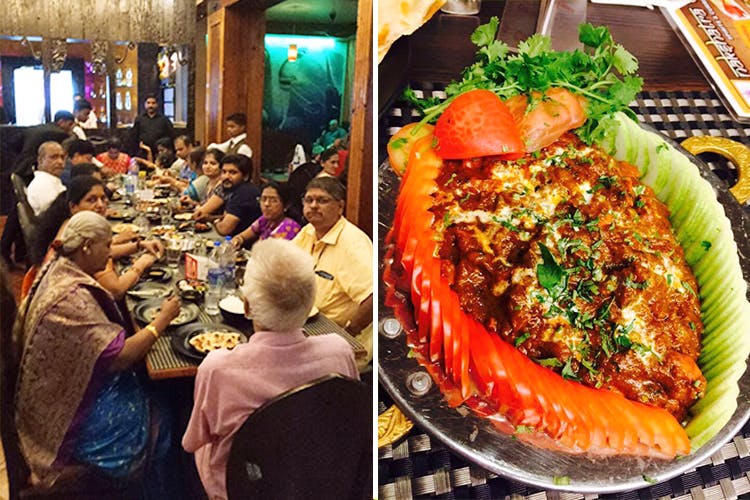 Shortcut
The beautiful decor, lip-smacking food and good music at Nakshatra Village in Dombivli all make this restaurant a must-visit.
Chow Down
Nakshatra Village is famous for Maharashtrian food. You can have the 'sports chicken' for starters which is highly recommended.
They also serve the best seafood. Prawns tawa fry, surmai tawa fry and more: the list goes on and on.
Sip on
They have a varied line-up of mocktails and alcohol drinks available here. In mocktails you can try the fruit punch and blue sea, both of which are favourites of mine.
Winning For...
This place is definitely winning for its ambience, interior, music,food food and food. They also have live music on every Saturday and Sunday, between 8.30pm and 11.30pm. Seafood lovers, this place is definitely for you. A total hidden gem.
So, We're Saying..
Head to Nakshatra Village with your family or friends for exploring different varieties of sea food.