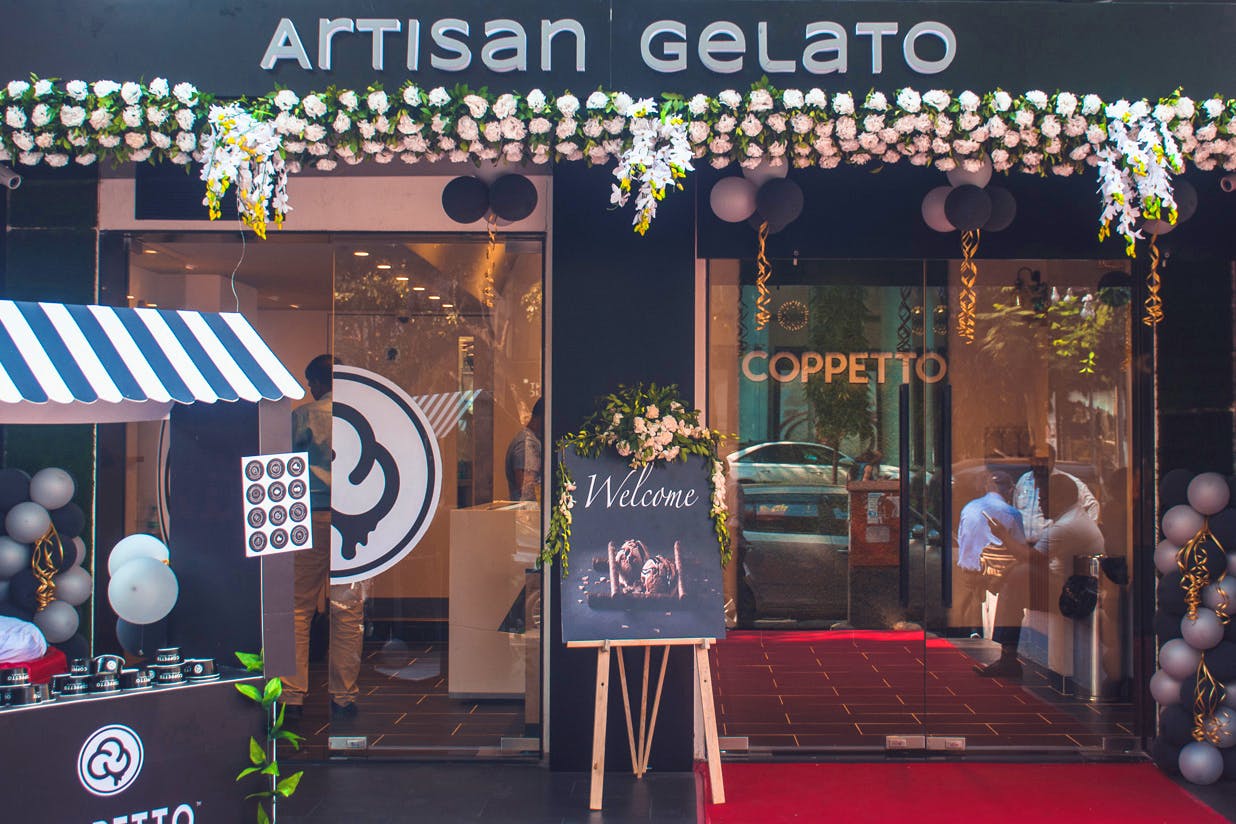 Delivery Available

Wi-Fi Available
Can't Take A Trip To Italy? This New Gelato Parlour In Bandra Is Using 100% Authentic Ingredients
Shortcut
We have found one more place to get your ice cream cravings in order. People of Mumbai, say hello to Coppetto.
Chow Down
Artisan gelato has made its way to the queen of suburbs, Bandra. At the helm is chef Nikhil Jain, who brings his expertise to the table straight from Emilia-Romanga, a region in Italy.
Coppetto sits pretty on the posh Waterfield Road and call out to you with its bright lights and pretty decor. The menu has flavours like coconut, pistachio, coffee hazelnut, dark chocolate, milk chocolate and salted caramel. The selection includes a range of icy & tangy sorbets in fresh lemon, raspberry flavours and more. In case scoops just don't do it for you – there's also gelato shakes available – crunchy Ferrero Rocher, Oreo cookie, dark chocolate, Sicilian pistachio and more.
So, We're Saying...
Head on over to the cutesy store beside Moti Mahal on Waterfield Road, the sorbets and ice creams are calling out to you. And don't you worry about cheating on your diet, for they are low in fat.
Also On Coppetto Artisan Gelato
Comments
Delivery Available

Wi-Fi Available