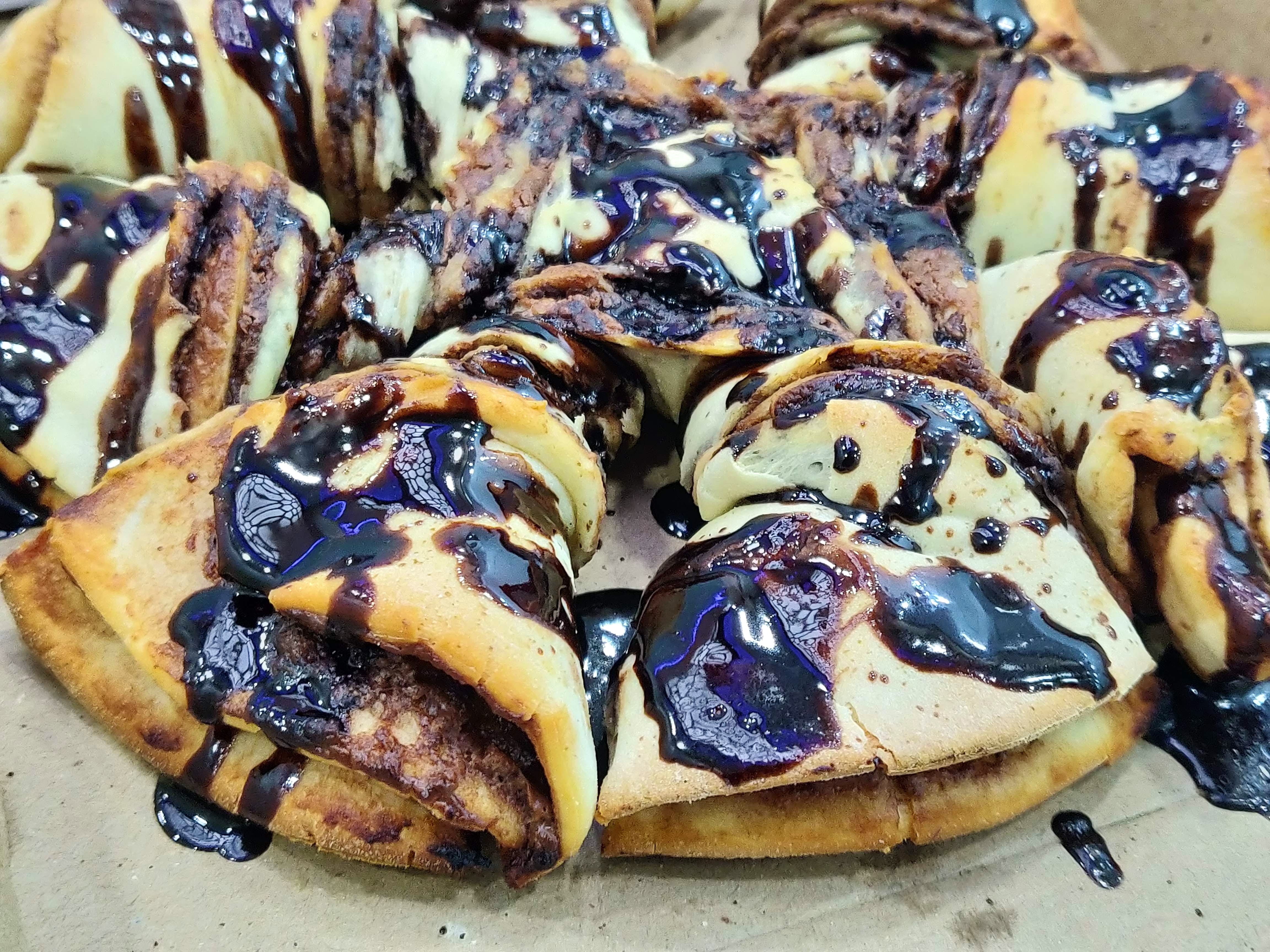 This New Delivery Joint In Khar Does Delectable Sweet & Savoury Pizzas
What Makes It Awesome?
Pizza Adda is a newly opened eatery in Khar, and because I love pizzas, I decided to try them. It's a delivery outlet, so I ordered a variety of dishes. In general, I loved their overall iteration and below are the dishes that I ordered: Butter Chicken large pizza (Rating 5/5) – I am a butter chicken fan, and I loved this combination. Chicken pieces were generously spread across the cheesy layer of this pizza. The chicken curry was tasty, and I am sure this variant is one of the best out here. Hummus with pita bread (Rating 5/5) -  I was surprised by the amazing hummus they offer and loved the overall consistency of hummus. Oh, and the tahini on top made it just perfect. Peri Peri Wings (Rating 5/5) – They were chicken lollipops, but they call it peri peri chicken wings. I don't care about the name as long as I get served these finger-licking wings! The softness of the chicken and the sauce marinade was yum. If you are a lollipop fan, then this is the first thing to order.
What Could Be Better?
Nutella Pizza – I'm not a fan of sweet pizza, and this somewhat changed my opinion. I loved the Nutella on the bread base, but I think they should try putting more of Nutella and less of chocolate sauce.
Comments