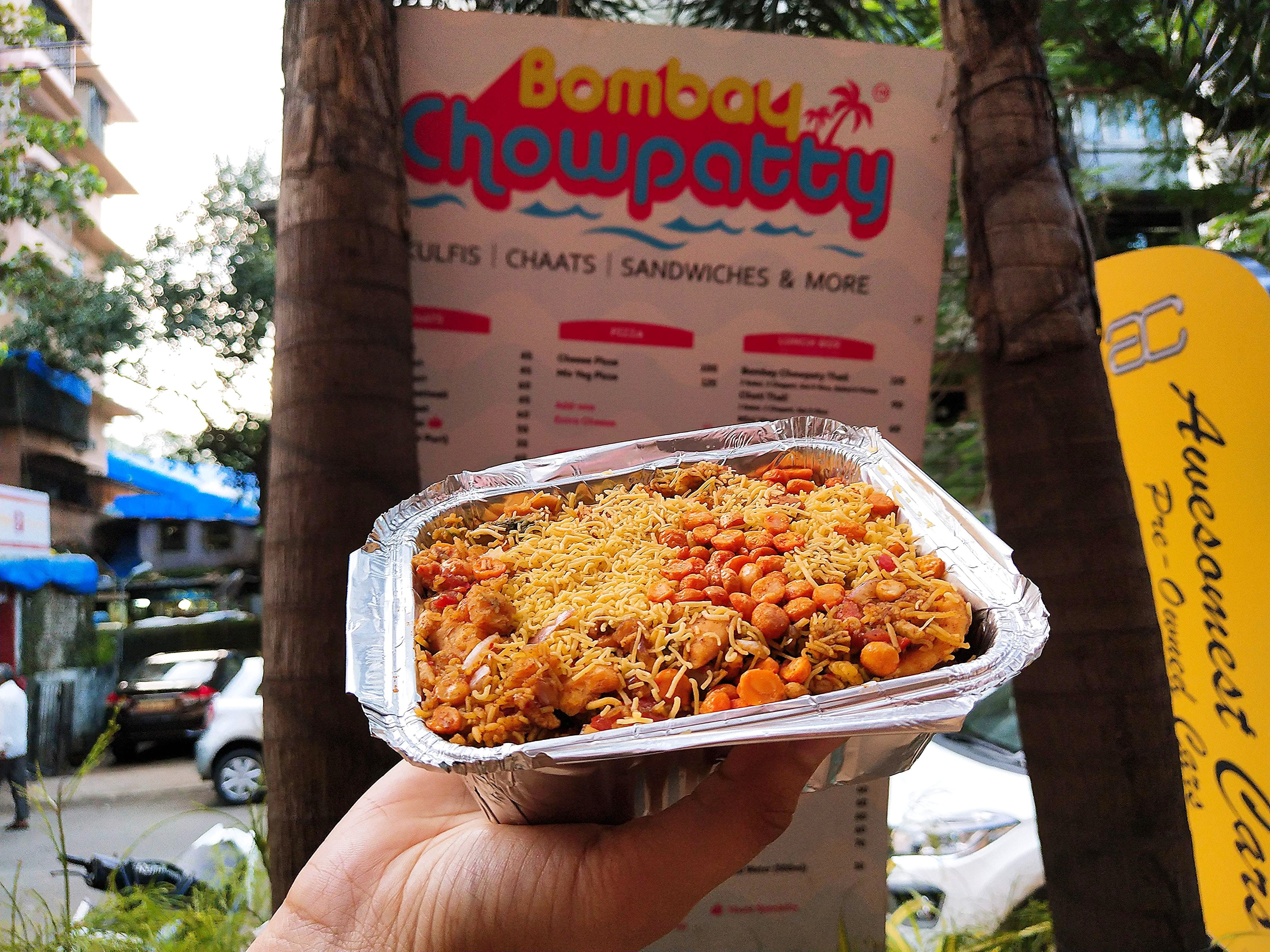 Bombay Chowpatty- A Takeaway Joint You Surely Can't-Miss!
What Makes It Awesome?
The word Chowpatty brings back memories of one of the most famous Chowpatty beaches in Mumbai city. Every Mumbaikar loves the local delicacies Chatpata Chaats, Snacks and Beverages at the Chowpatty beach. Bombay Chowpatty is an attempt to make those flavours of Chowpatty style food locally available to you. It is a new small takeaway joint located near Khar West Station Road, Mumbai. This place serves Chaats, Sandwiches, Milkshakes, In-house Kulfi's, Juices and more. It has very limited seating for 2 to 4 people in case if you want to eat at the outlet or you can stand and enjoy the food. The service was very quick and the staff is polite and friendly. Since they are located near Khar West station they can make their prices more competitive as per the market, because in that area you will find many street food stalls selling chaats, sandwiches, pizza, juices etc. at a lesser price but people looking for better hygiene and quality can definitely choose Bombay Chowpatty as their evening snack go-to place. 1. Chowpatty Chaat (4*/5): This was a delicious mix of puffed rice, potatoes, chopped onions, puri (papad), spicy chana dal, sweet tamarind and spicy green chutney, sev and some spice mixes. It was more towards a sweet bhel mix and tasted yummy. I missed the tanginess in the chaat but overall it was yummy. 2. Veg Grilled Cheese Sandwich (5*/5): They have delicious Veg Grilled Cheese Sandwich, you won't be disappointed at all. It was so cheesy and the best part was that the cheese was not just grated over the top of the sandwich even the filling had that melting cheese inside along with regular veggies served with 2 types of sandwich chutneys. The quantity was also excellent. Highly Recommended! 3. Pani Puri (5*/5): Really amazing Pani Puri. I loved the freshness of the puris they were excellent and crispy. The filling was sprouts and potatoes both sweet and spicy pani puri water was very delicious. Highly Recommended! 4. Kesar Badam Pista Milkshake (3*/5): So personally for me, this was an ok milkshake. I didn't get any much flavour of the saffron milk and even the dry fruits taste almonds and pista was missing. The texture was good just the taste was way too subtle for me. My Experience: Price: Inexpensive Quality: Good Quantity: Good Taste: Good Service: Excellent Staff: Polite and Friendly Hygiene: Good Overall Value for Money 4.5*/5
Best To Go With?
Family, Big Group, Bae, Kids.
Comments