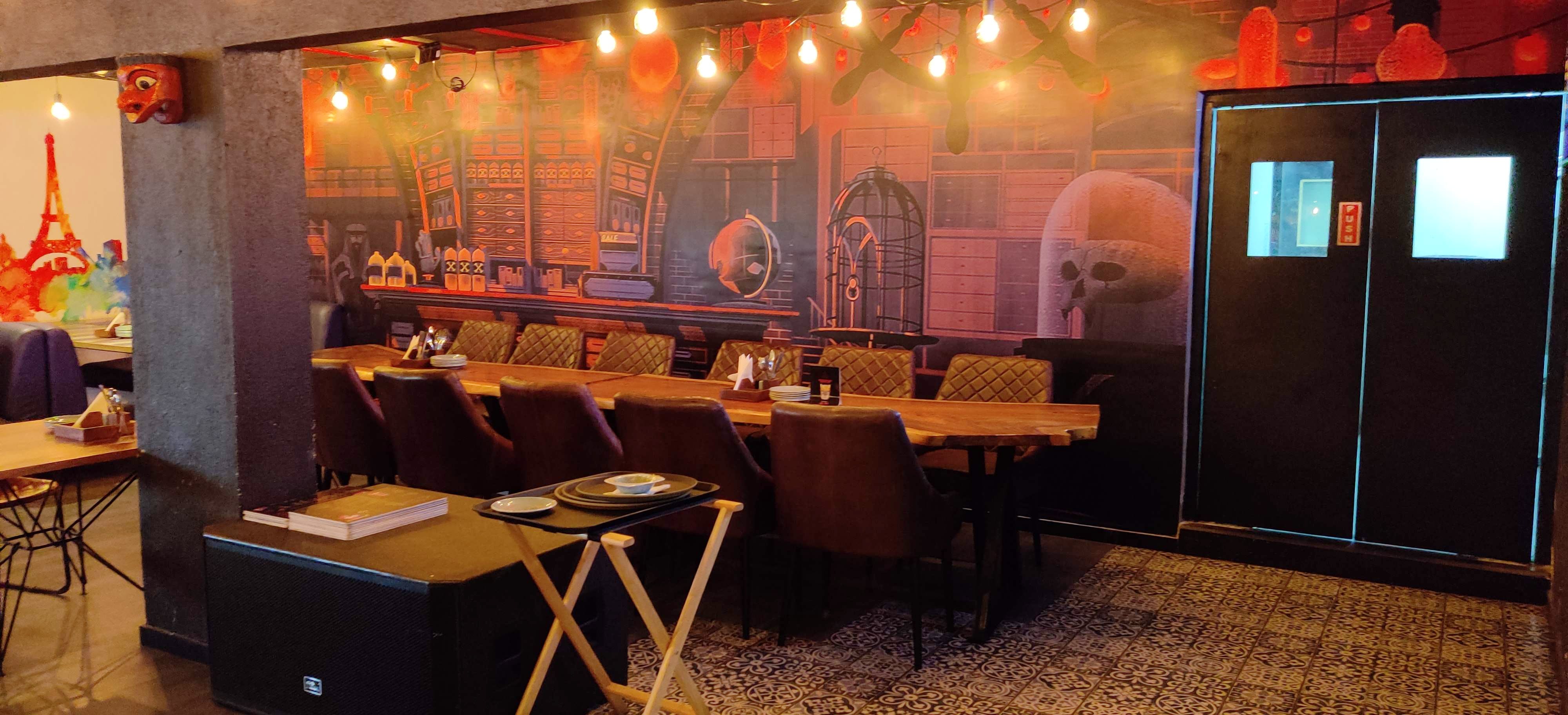 New Place Alert In Airoli ♥️
What Makes It Awesome?
The Atrangi House: A newly opened restaurant in Airoli area of Navi Mumbai which offers a variety of food dishes and drinks. The ambience is perfect to have an amazing dining experience. Food lovers looking to visit a new place should visit The Atrangi House. Mr Shankar assisted our table and helped us choose some nice dishes from the Menu. We tried the following things: Drinks, 1) House Special Red Wine Sangria: The bartender sent us one of the most perfectly made Sangria. I loved it. 2) KitKat Milkshake: The KitKat milkshake was superb. Tipped with whipped cream and KitKat bars and the milkshake was blended so well. A must-try. Appetizers, 1) Hummus Aani Pita: Being a big hummus fan I had to order this and was surprised by the flavours of the Hummus. One of the best I have had till date. 2) Shrimp Dumpling: Perfectly cooked prawns dumplings with mild flavours and thing covering. Loved these yummy dumplings and the sauce given with it was a winner. 3) Pattaya Prawns: A chef special dish which is not in the Menu. This was the highlight dish of the day and we enjoyed it to the core. Main Course, 1) Alfredo Chicken Penne: One of the finest Alfredo chicken pasta I have had till date. 2) Dum Biryani Prawns: This biryani was good with a nice quantity of Prawns but was a little spicy. We gave our feedback to the Chef and he was happy with it Desserts, 1) Malai Kulfi: One of the best desserts is malai kulfi. Perfect to end our meal. 2) Gulabjamun: And then these delicious gulab jamuns were like a cherry on the cake. Overall amazing experience and I recommend this place for people who like to go out and enjoy food. Food: 5/5 Staff: 5/5 Ambience: 5/5 Value for Money: 5/5
Best To Go With?
Big Group, Bae, Family, Kids.
Also On The Atrangii House
Comments