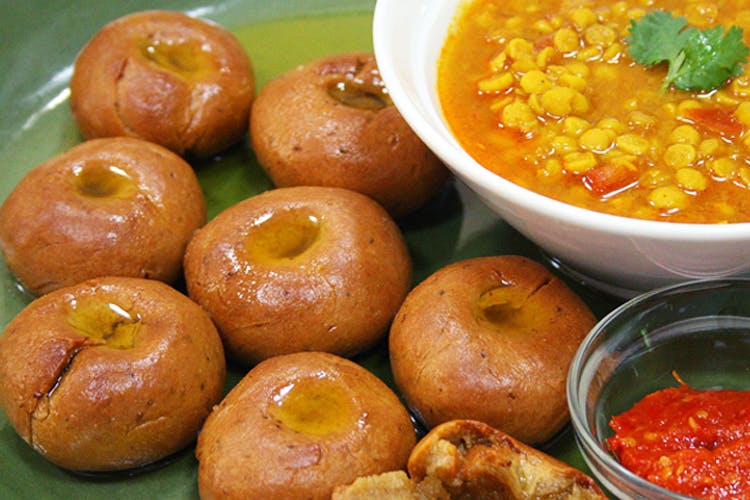 Head To Nirvana In Kandivali For Authentic Dal Baati Churma
Shortcut
Nirvana, a restaurant in Kandivali and Borivali serves absolutely delicious vegetarian Indian food: here's why it's worth the trek, even if you don't live in these suburbs.
Chow Down
The menu here is sizable, and spans across Punjabi, Rajasthani, Gujarati and even Maharashtrian food. In the middle of all this Indian-ness, they have also managed to sneak in a little bit of Chinese food too, but we shan't be focusing on that.
They serve the best dal-baati churma you can find outside of Rajasthan. Another winner to be had here is their vegetarian dhansak. and palak shorma.
Sip On
Pineapple raita along with your meal, and sip on a mocktail there. Also, do remember to wash down the heavy, filling meal with a paan shot that they give at the end of each meal.
So, We're Saying…
This is one of the best vegetarian restaurants in Mumbai, and whether you've missed it being in the area, or are hearing about it from another part of Mumbai, you should give it a visit to satiate hunger pangs, and how.
Thanks to Amit Erandole for giving us a tip about this restaurant!
Comments