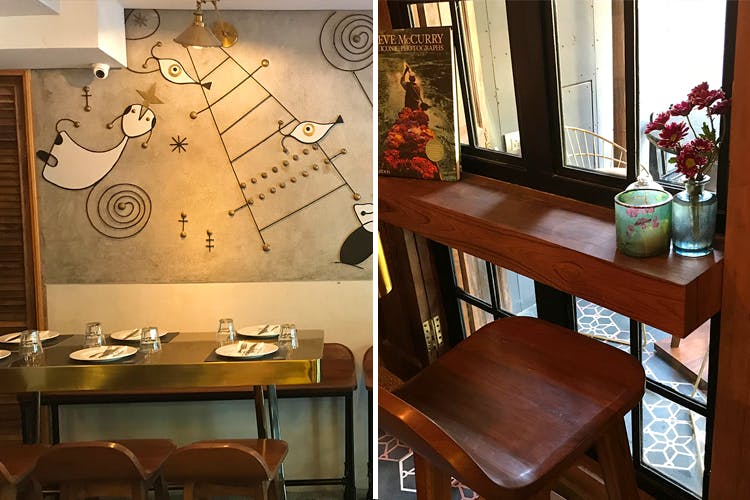 This Famous SoBo Breakfast Eatery Is Now In Bandra & Here's Why You Need To Go
Shortcut
Legendary breakfast eatery, The Nutcracker has made its way to Bandra Reclamation and we love to be the bearer of this great news.
Chow Down
The Nutcracker in Fort has been that one place you go to for great breakfast and snuggle up with a book on a weekend afternoon. They have now opened up their second outlet at Bandra Reclamation and we can say, us 'burbies are relieved that we won't have to travel all the way to Fort to experience The Nutcracker.
The new outlet has dishes like black bean burger, warm Lebanese burger, nutty spaghetti, bagel and cream cheese and much more to satisfy your need for a healthy and fulfilling meal.
Must try dishes include the Turkish eggs, eggs akuri, pancakes and dark chocolate waffles. Couple these dishes with their mint cooler, and you're good to go for the day. Need a quick breakfast before life hits you? Have their breakfast in a bottle.
So, We're Saying...
The perfect place to plonk yourself at for good food and conversation, coffee shops can take a hike for us.