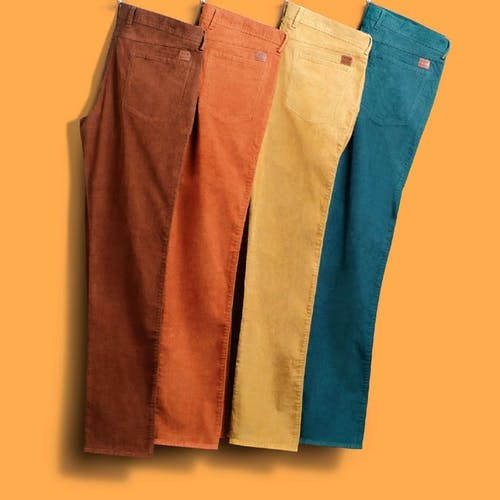 Zodiac To Arrow: Men's Brands To Shop At
If you're looking to shop for all sorts of apparel under just one roof, you need to head to Oberoi Mall in Goregaon. They have brands for every taste, budget and occasion - from traditional sherwanis to chic professional wear.
Well, there are tons of options, however, here is a list of brands we'd say you should hit up.

Louis Phillippe
Louis Philippe indisputably excels at formals, but surprisingly, we fell in love with the brand's huge range of chinos! This label carries an extensive range of joggers, t-shirts and super polished casuals, so make sure you sift through it the next time you visit.

ColorPlus
Launched by Raymonds, Color Plus is the casual version of it. Expect comfy, printed and patterned shirts, pants and t-shirts for daily wear and office wear. Just like their parent brand, Colour Plus too reflects top-notch quality, bright colours and value for money. Our favourites? Chinos for every day of the week!

Zodiac
A realm exists out of the casuals and formals binary...And that's clubwear. ZOD! By Zodiac is a line within their range that caught our eye. It consists of playful patterns that are floral, neon-y, abstract and super fun, and are perfect for a night at that super swanky (guest list only) nightclub. Head here for shirts that are just the right amount of flashy.
US Polo Assn.
A men's fashion classic, US Polo's shirts are a wardrobe staple, and a weekend-wear essential.The brand promises to offer sophisticated casuals, and we promise these are it, for sure. If you love this brand, they've got a new range of graphic print t-shirts as well, which we think you should definitely check out.

Manyavar
A groom, or friends of the groom? Well, just like Anushka and Virat, we too swear by this brand for ethnic and traditional Indian kurtas, sherwanis and other wedding accessories. Whether you want it Indo-western suits or typical Indian style kurtas - their shelves have it all. They even have coordinated outfits for groomsmen. So, if there's a wedding coming up soon, you know which place to head to.

Raymond
The Raymond conglomerate is synonymous with well-tailored, uber-flattering formals that are perfect for work, and black tie events. We trust Raymond for dependable, well-made and reasonably priced formals that stand the test of time, and are absolutely worth the investment.
Arrow
This US-based brand has a lot to love - Autoflex trousers that are super stretchy, CoolPro fabrics that are totally breathable, lightweight and heatproof, and the normal formals. Head here to shop for formals that are Mumbai-friendly. You know exactly what we mean by that, don't you?
Totally unrelated: Did any of ya'll ever watch the namesake TV show?
Van Heusen
A quick sojourn into this store made us realise that Van Heusen's range is actually quite large - apart from the shirts and suits and blazers, they've also got t-shirts, jeans, shorts and gymwear! If all-out sportswear isn't your thing, they've got gymwear (joggers and tracks) that are great quality.

Calvin Klein
This iconic US brand has young, fresh and clean casuals that we can never ever be bored of. We suggest doing a little #haul every few months from this brand since the collection changes so frequently. We're huge fans of the fragrances, as well as the watches. We love their nonchalant, yet polished aesthetic.

Selected
A fairly new brand, we've been loving Selected for its shirts with floral prints, and the fact that most of the pieces have a contemporary, minimalistic vibe about them. It's a Danish-owned company founded in 1975. Go here for high-quality clothing that can be mixed and matched easily with the clothes you already have!
Comments