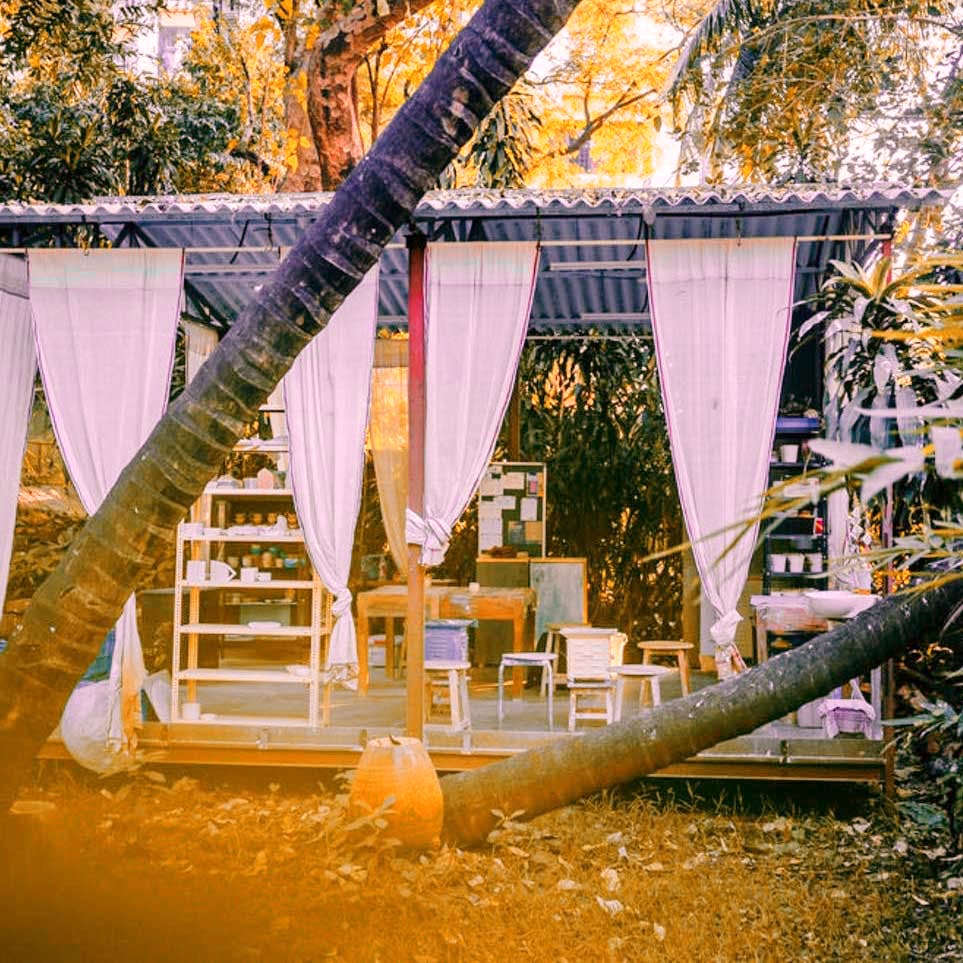 That's SO Bandra: Here's Our Pick Of Offbeat Bandra Experiences
We know, we know Bandra is chock full of icons and hidden gems…but we promise you won't know quite a few of these!
The Cutchi Memon Table
Located in the bougie vicinity of Perry Cross Road, this takeaway/delivery joint specialises in a super regional cuisine - one that belongs to Mumbai's Cutchi Memon community. Place your orders before you get here, and be sure to try the Nargis Kababs and Seekh Kababs.
Kalpana Snacks Mart
This joint is popular amongst everyone who lives close by, but we think it's about time the pool of lucky patrons grew! Selling wholesome bakery items at prices that are almost too low, Kalpana Snacks Mart is famous for nearly all of its chicken-based preparations - namely, chicken cutlets, rotis and puffs. If you're a vegetarian, don't miss the traditional Fugias.
Earth Cafe @ Waterfield
This brand new spot is an all-vegan cafe with loads of options for both indulgent and healthy food. You've got to give the super healthy vegan pizza a chance! And needless to say, they entertain specific food requirements as well, namely keto and gluten-free. Don't miss the sinful (yet #conscious) desserts either!
The Pottery Lab
Got a lotta time to kill? Put it to good use by taking up a new hobby - pottery! The Pottery Lab, a hobby space in the heart of Bandra has courses which will teach you to work the wheel and apply glazes as well. Get in touch with them for the 411.

Pawar Furnishing and Mattresses
Find this gem in the Sherly Rajan lane in Pali. While they're happy to customise upholstery for you, their range of curtains starts at a humble INR 750, and cushion covers will cost you INR 200 and up. Living for the #boho vibe lately? They've got floor cushions too.

Floraland Nursery
Always wanted succulents, a terrarium, and pretty potted plants in your home? Head to this nursery at Pali Naka. Get yourself some lovely plants and make that windowsill (or desk. Or bathroom sink. You get the picture) really pop.
Kalidas Vishram - Bandra's Oldest Grocery Store
This lesser-known legend turned 120 recently. While they no longer deal in groceries per se, Kalidas Vishram now houses an Ayurvedic store which sells herbal remedies and concoctions that promise to cure all sorts of ailments. The general store area sells cereals, dry fruits, fresh snacks, jams, spreads and more. Shop here to fill up your pantry.
Mini Crawford
Another Bazaar Road find, Mini Crawford (just like the OG Crawford) sells exotic foods at super reasonable, below-MRP prices. Head here for a huge selection of breakfast cereals, chocolates, spices and loads more.

Metta Foot Spa
Had a long day of shopping? Treat yourself to a round of reasonably priced foot reflexology for INR 400. Metta's visually challenged staff is trained in reflexology, and this is your chance to support an organization that's doing good.

Comments