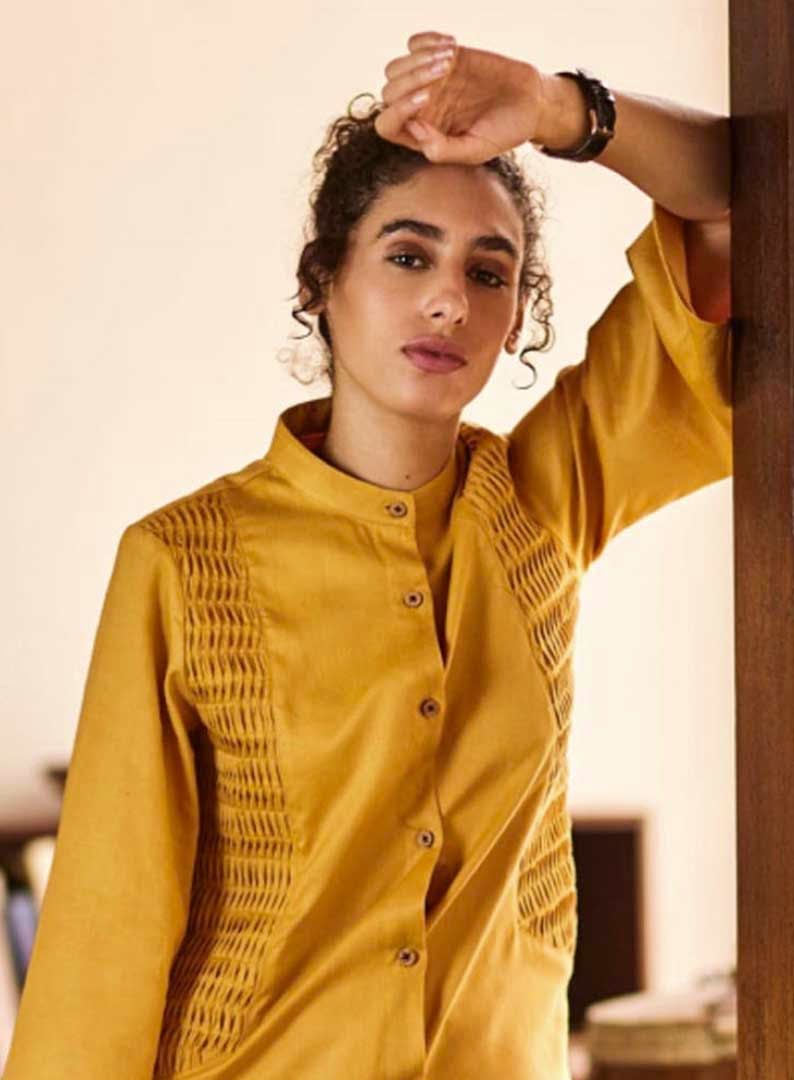 Go Green: Organic Fashion Stores To Switch To In The City
We're moving towards a future where we're more mindful about our lifestyle choices, and it's great how we can do our bit by making small changes. We've slowly started shifting over to organic fashion labels, and here, we give you a list of stores where you can find some of the best, trendiest and comfortable organic fashion labels in town.
Anavila
This label was launched in 2011 and has maintained versatility in its essence since then. They believe in recycling and upcycling, and their products are made from leftover textiles, or by upcycling the waste that can be utilised in textures. Visit to get your hands on organic textiles that are trendy, comfortable, and perfect for that occasion you've been planning an outfit for.

#LBBTip- we hear the saris at this store are a big hit with the celebrities.
Nicobar
Since summer is in full swing, their dresses and tunics are going to be our go-to outfits when it comes to meetings and those fancy work parties. The looks are casual yet classy, and pairing them up with accessories helps personalise the look. We are huge fans of the minimalistic designs of this sustainable fashion brand.
Inaaya & Co.
This label believes in ethical fashion, and we are in love with their comfortable accessories and apparels in soft pastels, perfect for a summer day. They upcycle all their waste, and create earrings, dresses, tops, jackets, bags, the works! They use only organic fabrics like handloom silks, linens khadi, and mal.

#LBBTip- while they do have an online store, check out their social media to catch them at one of their pop-ups.
Bhumika & Jyoti
This designer store in Juhu believes in high-end sustainable fashion with a zero-waste policy of fabrics. We love their trendy, quirky collection that they constantly innovate. Their zero waste policy has them creating products by recycling and upcycling materials like jute, cotton, silk etc. They also customise outfits, in case you're looking for that sort of thing. The prices are at the higher end, but you can totally opt for these for special occasions.
Boheco
This budget-friendly brand is India's first hemp startup, and believes in sustainable living. They use hemp to make all their products, and work with farmers and local women who collect hemp and create the fabrics. They have products for both men and women.
Gush
This fashion brand is eco-friendly as well as vegan-friendly. They work closely with local artisans and are PETA-approved. We are in love with their shoe collection, especially the one they have for women. The quality of products here is great and worth every penny.

#LBBTip- If you purchase something from them, they will repair it for free within the first 3 months of purchase.
Toile, Khar
An Eco-Fashion house in Khar, Toile holds designer pieces from names like Doodlage, Akashi Clothing and Farheen Rahman. This store in Khar sells only sustainable clothing, and also sells statement jewellery. Been looking for organic makeup? They've got makeup from Ruby's Organics too! The range starts at INR 3, 000, and can go up to INR 12, 000.
Comments