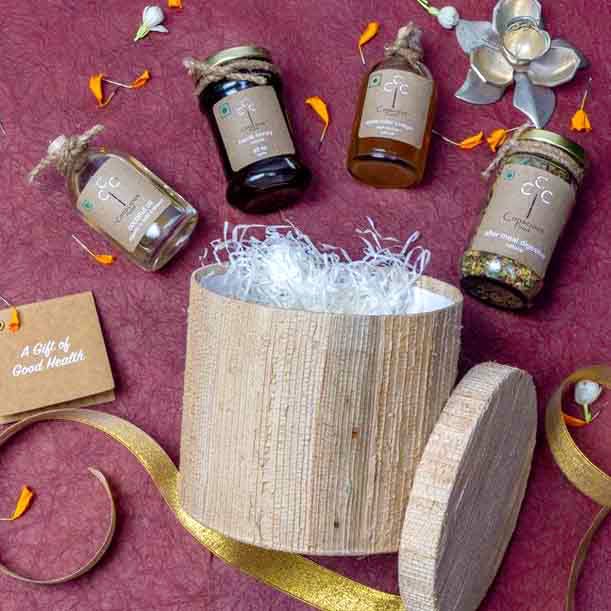 Making A Healthy Switch In Your Lifestyle? Here Are Some Great Organic Stores To Check Out
If the healthy-living, gluten-free, morning-yoga bug has bitten you too, your groceries will need a (huge, thorough, and merciless) overhaul. No worries, though! This list of organic stores will sort you out.
Satvyk Organic Store
If you're looking to change your entire lifestyle in terms of cooking and eating, this store in Thane is here to help you out. Best part? All the products are supremely affordable! They source produce directly from the farmers, and bring us fresh spices, oils, honey and other ingredients to cook with. We hear that the wood pressed groundnut oil and honey are hot sellers.
Rare Earth - The Organic Store
This store in Khar is an all-vegan store that sells eco-friendly products, organic veggies and fruits, killer dairy alternatives, multi-grain laddoos for people looking to skip processed sugar and even dairy free ice cream! They also have a few home-décor items on offer, all of which are made using organic, sustainable material.
The biggest plus? They've got an all-vegan cafe right there. Go support them.
Conscious Foods
This is one of the oldest organic brands in the country! Their factory and retail outlet in Lower Parel sells organic beverages like filter coffee, natural sugars, tea, cereals and pulses like unpolished poha and brown rice flour, snacks, herbs, seeds, oils and spices. You can drop by on weekdays from 10 AM to 6 PM.
The Farmer's Store
For the best local produce, head over to this store in Bandra. They sell fresh gluten-free bread, organic grains, milk, spices, peanut oil and vegetables from across the country, all under one roof! Along with this they sell organic beauty products like essential oils and even clothing for kids and newborn babies.
Down to Earth Organic Food
A brand that's present across India, Down To Earth has a store at Tardeo's AC market that's got all things organic - lentils, spices, snacks, dry fruit, teas, coffee, and even heat-and-eat foods. They've got an online store, too, so if you can't make your way to the physical store, shop here!
Oh, and did we mention that it's totally pocket-friendly too?
Cornucopia Food Store
An offshoot of the Cafe Madras legacy, Cornucopia is a plush store that not only stocks exotic ingredients, but gives priority to locally sourced, homegrown products. Plus points for supporting local economies!
Head to this one if you're in the mood to be bougie about your new diet.
Comments