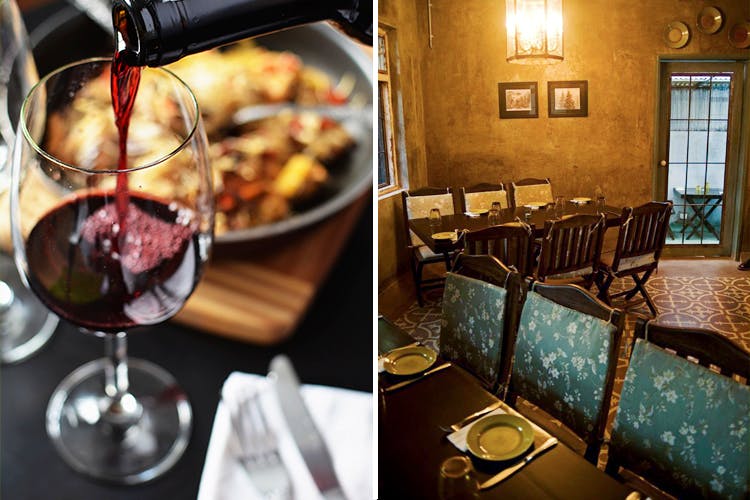 Treat Yo' Self: Try The Watermelon Sangria At Pali Village Cafe
Shortcut
Pali Village Cafe, situated in Bandra West, is just the place you need to go to when you're feeling blue, and you need to escape to a cafe that looks like a French film and serves some amazing wine.
Anyone that enjoys a relaxing time and some wine to go with it needs to head here. The cafe has a very easygoing vibe, with its tattered walls and rustic furnishing. Dimly lit in the evenings and at night, it's a great place to go on a date.
Order the asparagus and mushroom stuffed aubergine rolls, which go really well with the drinks. For breakfast, the French toast is a must.
Sip On
Besides the amazing wine selection, don't forget to try the watermelon sangrias, which are incredibly refreshing.
Anything Else?
There's a valet so parking isn't an issue. There is a lot of seating area on its two levels, but it does get crowded on the weekends.
Comments