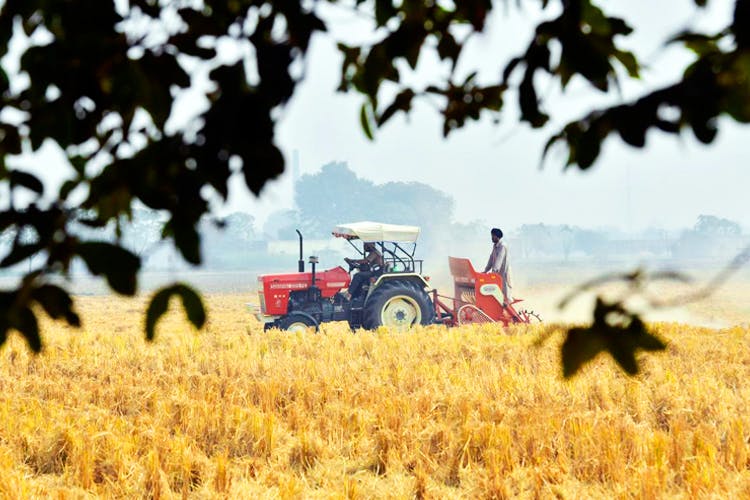 Hate The City Life? Head To Palshi This Weekend For A Rural Getaway
Shortcut
Not too far from Mumbai is an agricultural getaway where you can live with an urban farmer, explore the local traditions and relish the local and authentic cuisine.
What Makes It Awesome
Palshi is a hamlet in Baramati Taluk in the Pune district of Maharashtra. It comes under the Palshi panchayat. It is a luxurious drive from Mumbai through the Mumbai-Pune express highway. The journey is of a maximum of five hours, as long as you don't get stuck in traffic with the weekend vacationers. You can also catch a bus to Morgaon and hop on to a local bus ride to Palshi which is just 8km away.
It's a treat to your emotional well-being when you stay at this gorgeous set up. You can stroll along the bajra crop while you listen to the host narrate tales, understand different methods of agriculture, break into a Bollywood love song, or explore the local fashion by draping a Navvari sari and the men can indulge in a contest of "wrap your own pagada". You can't miss admiring the interiors of this retreat which was crowd-sourced locally.
A Maharashtra agricultural tourism initiative called "Agri Tourism India' is the agricultural resort where you get to stay.
When you are in Rome, eat like the Romans! You don't get to order your food, but you get to polish-off homegrown goodness cooked under wood-fire by the locals. You'd wanna work up an appetite to justify the extensive local gourmet meal.
You can visit Phaltan, a princely state which is about 35km from Palshi village. Catch the football fever amongst the local leagues and pay a tribute to the British Raj by venturing into some interesting architecture on the streets of Phaltan.
The accommodation and food will cost you INR 1,500. You can calculate other expenses depending on the chosen mode of travel. For your stay, you can call the hospitable Pandurang Taware on +919822090005 or book a room by shooting an e-mail to sales@agritourism.in.

Pro-Tip
Palshi is a delight during the monsoons. However, August and January is an ideal time to visit if you'd like to experience the "Patang Jaatra" and listen to the music created by the wind. Block a weekend to treat yourself to fascinating rural cultural extravaganza.
Comments