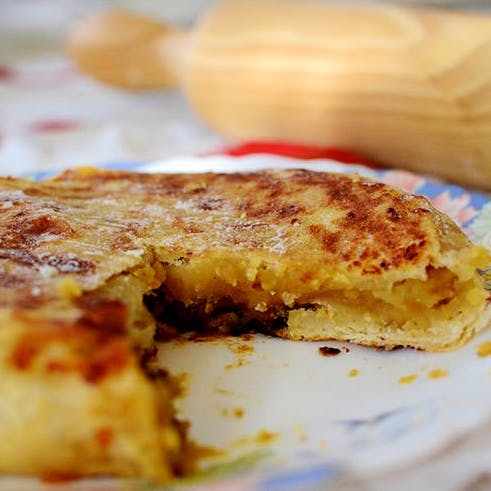 Beyond Dhansak And Berry Pulao: Have You Tried These Offbeat Parsi Dishes?
When you think of Parsi food, the first thing that comes to mind is dhansak. Or berry pulao. Or patra ni machchi. But, while you indulge in yet another plate of these dishes, know that the Bawas are secretly laughing at you. There is much more to Parsi food than what meets theeye, and the only way to lay your hands on these are by knowing an insider Parsi source or of course, by scouring the community paper next weekend. If you can't be bothered doing either, here's a handy list of four offbeat Parsi items you must try real soon.
Lagan Nu Achar
While the season to make pickles on the rooftop is over, you will be glad to know that this classic Parsi pickle is available throughout the year courtesy Shroff Pickles. Commonly made with carrots and raisins (INR 150), this sweet and spicy pickle is traditionally served at Parsi weddings along with sariya and roti as a part of the first course. While Shroff Pickles is available at a few retail outlets, what you want to do is call Zenobia Aunty and request her for the 'special' Lagan nu Achar because that one comes with figs and apricots too (INR 325) and is a party in the mouth.
Call Zenobia Shroff of Shroff Pickles on 9869914472.
Bhaji Dana Nu Gos
Commonly referred to as 'ghaas-phoos', french beans ma gos is a weekday favourite in many Parsi homes. This is also served under an egg like the bheeda per eedu. However, an iconic dish worth trying is the bhaji dana nu gos, a concoction made using spinach, green peas, slow-cooked mutton and other seasonal greens. Spicy and meaty, only a few caterers make this specialty any more and one place to get your hands on it is Katy's Kitchen, a catering service founded by the erstwhile Katy Dalal who has authored many Parsi cookbooks.
Call Kurush Dalal to get a serving of bhaji dana nu gos on 9820136511. The minimum you can order from them in four portions of the dish (INR 450 per portion), below which they don't really deliver.
Suvavar No Suva
There's not much you can't Google these days, but this mukhwas-type Parsi specialty is probably one of them. Within the Parsi community, women for the first forty days after giving birth are referred to as 'suvavars' and the focus during this time is feeding the new mum food items that will enhance the production of breast-milk. Made with fennel seeds, desiccated coconut, dill and a few other seeds, this dry mix is meant to be chewed a few minutes before feeding the baby and is tasty enough to give the dreaded methi laddoos and jalebi dunked in milk a run for their money. If you're going to a baby shower soon and want to give a nutritional treat for the mother-to-be, then pre-order some Suvo by calling Delna Tamboly in Dadar who is known for this rare Parsi offering.
Call Delna Tamboly on 9820660994 for some Suvo. A kilogram of Suva will cost you INR 1750, and you will have to tell her around a week in advance. Delna prepares fresh suva, and the taste doesn't disappoint at all.
Dar Ni Pori
It's not a sweet puff pie and nor is it a puranpoli. The dar ni pori is somewhere in between. Made with delicate layers of pastry, the dar ni pori encases a sweetened mix of lentils and dry fruits, and is commonly had for breakfast or afternoon tea. There used to be a time when mothers made dar ni poris regularly at home but now you'd have to scour the city to find an aunty who will make them for you, especially in Mumbai's suburbs, which have a serious dearth of Parsi outlets. And that's where home chef Gulrukh Irani comes to the rescue. Based in Goregaon, Irani makes dar ni poris as well as other Parsi tea time treats like the Bhakras on pre-orders.
Call Gulrukh Irani on 8424008336 to get these tea-time snacks. A piece of Dar ni pori comes for INR 200 and if you're getting one, make sure you do an advance booking of it.
Comments