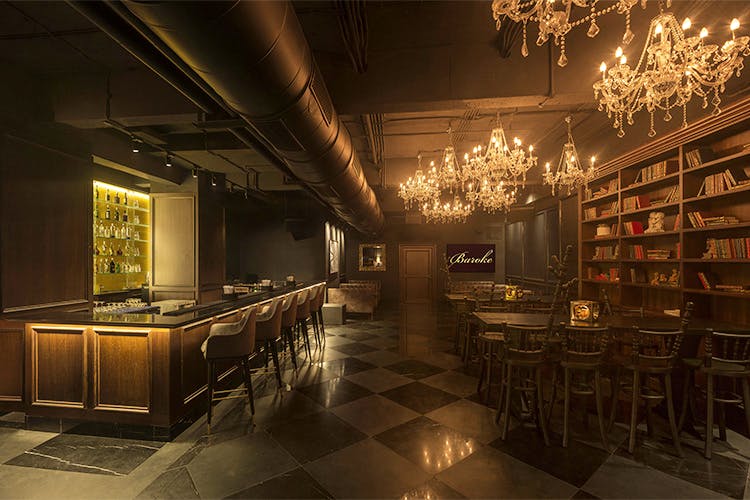 Your Favourite Bollywood Club, Baroke, Is Now Also A Fancy Restaurant
Shortcut
Baroke, the night club you know and love, has come back to life in an all-new avatar as a fancy eatery. Look below for all the deets.
Raising The Bar
After a four-month hiatus, during which we missed our Bollywood nights very much, Baroke in Krishna Palace Hotel has come back with a makeover. This time around, they've really done up the place to bear the semblance of a vintage, 17th century space, with luxe seating, large chandeliers and an overall air of grandeur.
During the day it will act as a diner, serving a range of intercontinental dishes, including corn and cheddar burgers, tacos, mac and cheese, canneloni, and different types of flat breads. At night, it will bring the party game on, staying up till as late at 3am on the weekends.
So, We're Saying…
Go on, go check out Baroke's new look – have a great meal, and stay on to chill after. We also hear that it will soon always be a venue for live gigs, stand-up comedy acts and more.
Also On Baroke - Hotel Krishna Palace
Comments