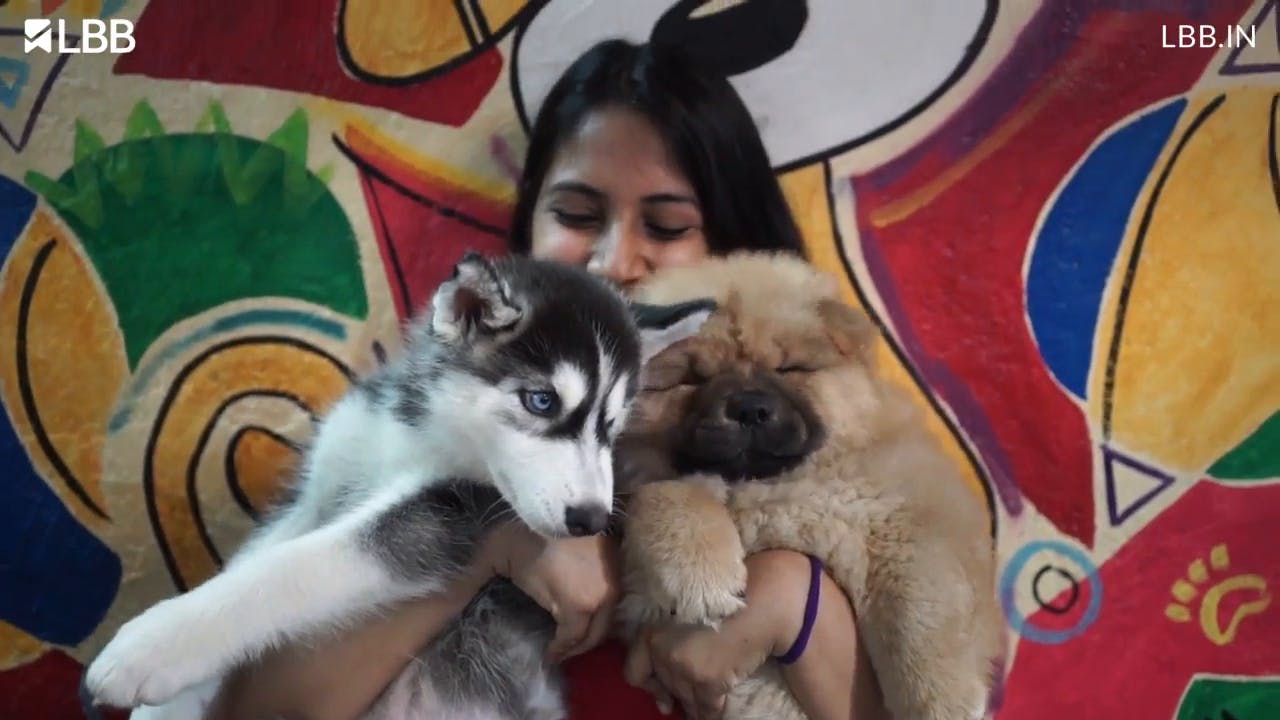 Have A Pawfect Day At This Adorable Petting Centre
Shortcut
As a pet parent, going on vacation without your four-legged buddy comes glued with guilt and worry. But this Mumbai pet care lodge, Pawfect Life, keeps your dogs and cats happy and healthy while you're up in the air.
What Makes It Awesome?
At a time, 17-20 pets can be accommodated. The space is huge, and the dogs are not chained or leashed (except when walked) and have plenty of space to play around and run.
No hour is the same. While one batch of dogs is taken for a walk, the others are hanging by the play area with a tunnel, toys and a slide that many smaller pooches like to go down on. There are three helper-bhaiyas who love spending time with the pets, and take care of them.
They keep all brands of food. The pet parents are asked to fill up a form about the portion size and frequency. They even make homemade meals (chicken/ veggies / yoghurt and rice) if your pet is used to that.
Even if you don't have a pet of your own, but just need some furry company and paw prints on your jeans, you can go here to spend time with the dogs and play with 'em, as long as you inform them in advance.
While holding a little puppy in one hand and having another cat tug on her shoelaces, Niharika confesses, "Humans are alright. I mean they're great. But I'd much rather spend more time with these dogs all day."
Us too, Niharika. Us too.
There is a flat charge of INR 500 a day (from morning till as late as 11 PM), and the overnight stay is for INR 700. This includes their meals as well. If a dog stays in Pawfect Life for longer than a week, then s/he is given a complimentary bath.
Otherwise, INR 850 is charged for a bath service, including nail clipping, ear cleaning.
In fact, they even celebrate dog birthdays for free along with a cap for the birthday dog and bone-shaped cake for all the attendees. And every other event like Friendship Day also comes with tons of celebrations. It's frankly, the happiest space we have been to in a while.
Pro Tip
If you're worried about having too much fun on your vacation, be rest assured that they're having more fun than you. For the rest, there's always Skype as you watch your doggie lick the screen as a merry hello to you.
Comments