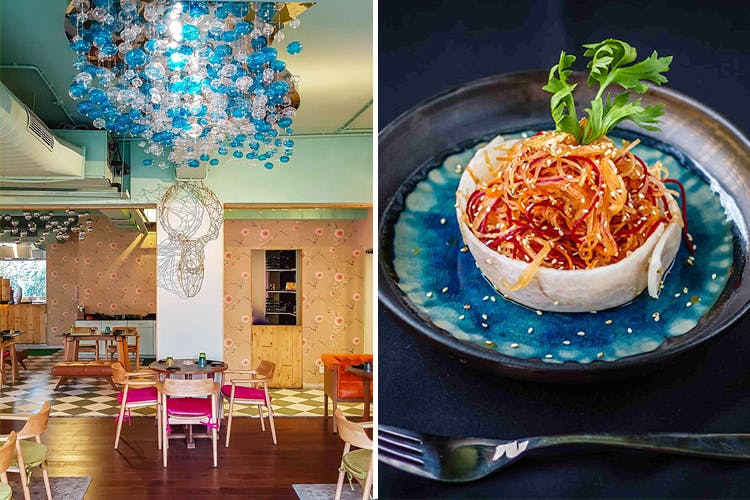 Have Wasabi Prawns Or Black Pepper Duck: This New Restaurant Will Surprise Your Palate
What Is It?
If you've never heard of Peranakan cuisine till now and love experimenting with flavours and styles, we've got a surprise for you. Nonya, Ginger Hotel's latest muse, is home to this cuisine, that is a mix of Chinese, Malay and Indonesian cuisines and has flavours that are spicy, aromatic and homely.
What's Special
The menu at Nonya is said to celebrate the traditional culture of those regions, where dishes have been passed down generations and cooked accordingly. The curated menu brings together the best of South-East Asia and promises to take you on a culinary journey of aromas and flavours.
You'll find staples and favourites like hot and sour ramen soup, Malaysian curried laksa, yam woon sen – larb kai; experiment with Asian vegetable spaghetti salad, wasabi rock prawns, black pepper duck, steamed phor pia wrap, sea salt edamame, kothey, crystal dumpling, chicken sriracha burger, pulled pork bao, Vietnamese crispy silken tofu burger, clay pot meals, bao meals and curries like Nonya prawns curry.
So, We're Saying…
Get on a culinary journey that explores the best of South-East Asia and get ready to experiment with flavours at this new eatery in town. We've been drooling looking at the menu already!
Comments