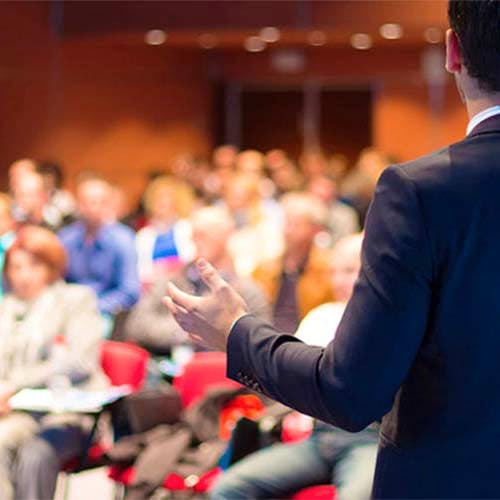 Boost Your Confidence With These Personality Development Classes In Mumbai
Have you been on the lookout for amazing personality development classes in Mumbai that will help you boost your morale? Worry not, we've got you covered with this list.
Style Sculpt, Vashi
Appearances create invaluable first impressions, something that forms an everlasting part of your identity. We can divide human nature into three kinds – one, who confess to improve themselves; two, who is happy with their own selves; and three, who are clueless on these terms. Embracing the need of an image consultant for your own self requires a great amount of self confidence and humility. Unknowingly, you fix your persona in tiny ways that majorly improve the heights that you can reach. This does not always concern material makeover, because in those terms, some things are always amiss and there's always room for the better. This type of improvement is possible thanks to expert advice. So, how does it work? A consultant gathers your life goals on personal, social and professional aspects and gives you a projection of how to present yourself. These range from grooming, communication skills, body language and a lot more. The idea is to reflect your persona and goals right from your initial bearings. There is no rule that you can apply to know if this is for you, or not. You can simply choose to acknowledge the need for improvements, and act on them. This is where personal image consultancy becomes crucial.
Cambridge Institute, Andheri/ Kandivali
Cambridge Institute holds the distinction of being India's premier foreign language institute. It offers reading, writing and speaking courses for six international languages. Cambridge Institute is an active part of India's education industry since 13 years, and offers curated language courses that focus on a good learning environment, solid content and expert mentors. Each of the trainers at the institute focus on modern ways of learning and put increasing emphasis on the speaking prowess of a language. Spoken fluency is critical in today's industry, and it is this that is the primary expertise. Learning a foreign language helps acclimatise to a foreign culture. In the era of rapid growth and international interactions via social media, having the skill to speak a new language often helps trade, interpersonal skills or even for a person to settle in the respective nations. The chosen languages are German, French, Russian, Spanish, Chinese and Arabic, and each of these languages are powerhouses on their own rights. The courses help establish language knowledge and grow skills like translation and interpretation, which facilitate business and trades. They offer corporate training classes that can help you move ahead in the industry of your choice.
BM English Speaking, Dadar/Andheri
Nurturing English communication skills in fine style and care is BM English Speaking – a home for those looking to refine and hone their English speaking abilities. Alongside developing communication skills, this helps evolve public speaking, confidence, presentation skills, oration, official language deeds and group communication abilities. BM English Speaking has trained over 10,000 professionals since being established back in February 2004. The house has over 15 professional trainers who provide their expertise in Corporate English, Communication Training, Business Head Training and more.
Costa Training Institute, Navi Mumbai
Costa Training Institute in Navi Mumbai is known for its airline and hospitality training courses. They offer courses in the following: Diploma in Travel, Tourism & Hospitality; Diploma In Airline & Aviation Management; Professional In Travel, Tourism & Hospitality Management; Professional In Travel, Tourism & Airline Management; IATA; Amadeus CRS System; and Personality Development. The Personality Development is a one-month course that focuses on key areas like overcoming shyness, and boosting confidence with a positive attitude. You'll learn things like how to introduce yourself, body language, dressing appropriately, effective presentations and more.
Excel Academy, Malad
Excel Academy is a language and corporate training institute that offers training in 10 foreign languages, with a focus on reading, writing and conversation. They teach German, Arabic, Chinese, Japanese, Portuguese, Persian, French, Spanish, Russian, and Italian. Besides this, they also offer a Personality Development Course. Key concepts covered in this class are personality projection, positive thinking, overcome stage fright, building courage and self confidence, learning how to listen, leadership skills, and more.
Comments