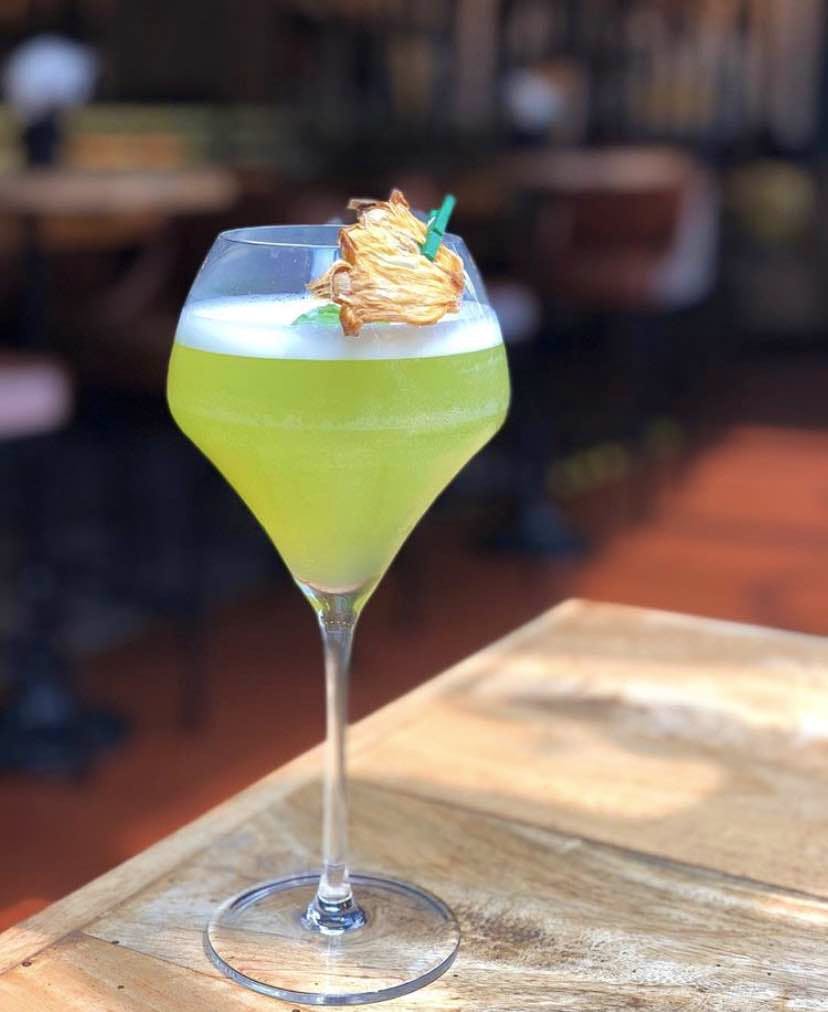 Good Food, Drinks And Music? Head Over To This Place In Bandra
What Makes It Awesome?
The Little Easy: If you wish to visit a place where you can get good food, good music, good drinks and finally a good service, then Little easy is the perfect restaurant that you must visit. This place has an amazing ambience. About one-fourth of the place has a glass roof which looks so amazing. Now coming to the food and drinks we ordered: - 💥 Arizona sunset: - This is one of their most amazing mocktail. This Drink is basically a concoction of ginger and pineapple juice with honeydew melon and some bitters and garnished with mint leaves. This was something very unique thing which I had from a while. Has that perfect kick of ginger in it. The drink is quite refreshing and definitely, a must try. 💥 Blizzard: - A blend of orange and cranberry juice with a tinge of lemongrass to it. This drink was also good and also had that subtle flavour of star anise to it. Goes good with your starters and had the perfect fizz. 💥 Mini naan bombs: - Small naan bombs with the stuffing of chilli and cheese served with mint chutney. The stuffing inside the bombs was good and had a perfect quantity of green chillies in it. Very cheesy and spicy and goes good with the mint chutney. You can also order it with paneer Bhurji or chicken stuffing. 💥 The Menage a trios cheese fondue: - Three cheese fondue consisting of emmental, gruyere and cheddar cheese melted in white wine and served with pesto herbed croutons and French fries. The. Cheese reduction was amazing and rich, had that flavour of white wine in it. 💥 The one and only paneer butterwala: - Decided to try some Indian food also over here and guess what that this was the best thing we had here. Soft and succulent pieces of cottage cheese cooked in rich red based buttery gravy and served with butter kulcha. When at Little easy you cannot miss this if you love Indian cuisine. 💥 Pesto Pizza: - Thin crust pizza with the spread of pesto sauce and topped with zucchini, capsicum and mozzarella. The pizza was good and perfectly wood fired. 💥 Philadelphia Cheesecake: - Rich and creamy perfectly baked cheesecake topped with a dollop a blueberry compote. The cheesecake was very good and tempting and beautifully presented as well. 💥 Mount Brownie: - Rich and scrumptious chocolate brownie served with a dollop a vanilla ice cream. The brownie was extremely chocolaty and rich in rates and had walnuts too. This is highly recommended here. Overall The Little easy is an amazing place that serves lip-smacking food, refreshing drinks and offers amazing hospitality. The service was also quite fast and the waiters had perfect knowledge of the menu and were also quite suggestive in regards to which dish we should try according our individual taste buds. Feasibility: - The Little easy is located on the junction of Link Road and SV road just opposite to Jlwa. Just 5-10 minutes away from Bandra railway station.
Ask Bhavik a question