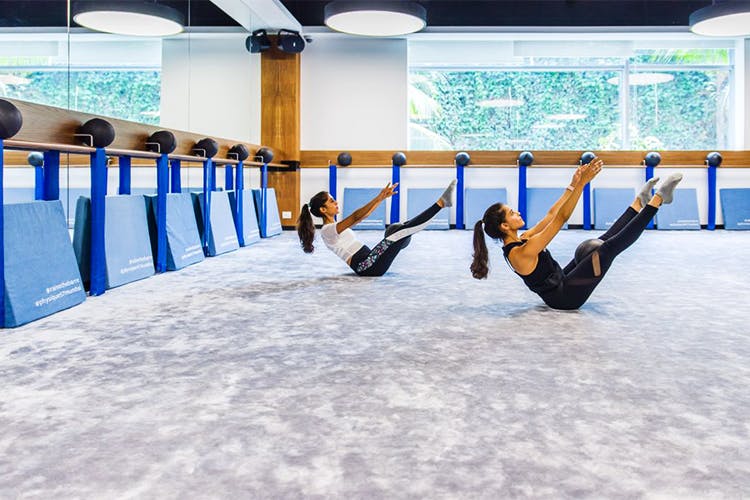 This Unique Workout Guarantees To Transform Your Body In Just 8 Classes
What Is It?
Physique 57, an internationally renowned fitness company (New York-based), believes that your body can transform itself in 57-minute workouts, where you get to see longer and leaner muscles. The fitness studio's exercise model blends the most effective elements of cardio, strength training and stretching to redefine your body from the very first visit. Intrigued? Read on!
What's Unique About It?
With visible results in just 8 classes (or so it claims!) it seems only natural for the brand to have a roster of celebrity clients including Reese Witherspoon, Demi Moore, Chrissy Teigen, Victoria's Secret Angel Alessandra Ambrosio, and Denise Richards to name a few.
Werk,Werk
Each class, which is approximately 57-minutes long, is based on the philosophy of Interval Overload training, precisely choreographed to produce maximum results in minimal time. Interval Overload brings muscles to fatigue and then stretches for relief. It provides the greatest stimulus to the muscle so it changes faster with fewer reps. The result is longer, leaner muscle (okay, we're kinda hooked already!)
So, We're Saying...
If you want to move from bulky to lean, then we suggest you check out this class. To know more, check them out here. Price: INR 2,000 for a single class, INR 17,500 for 10 classes, INR 18,750 for a month Note: All prices are not inclusive of GST.