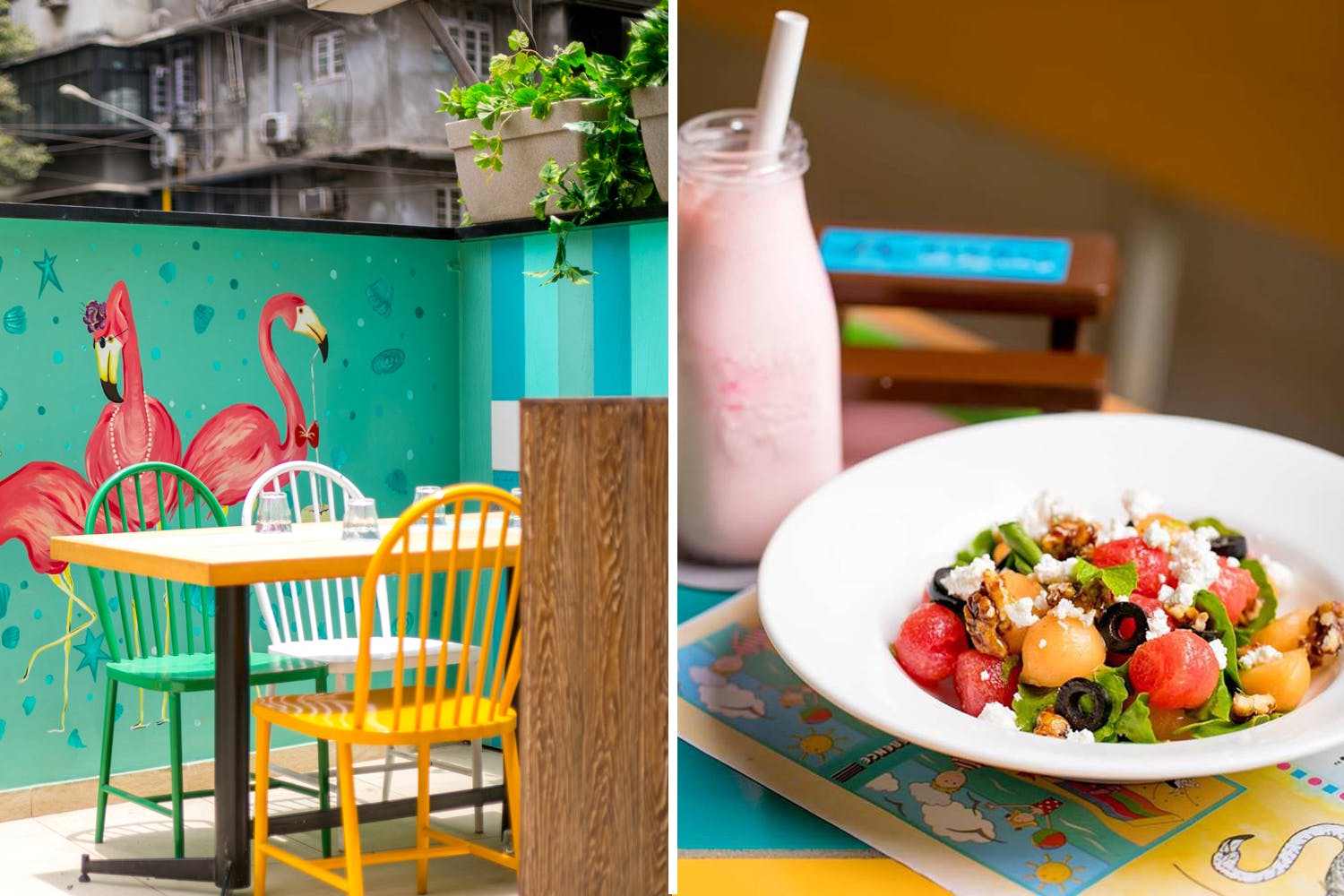 We've Found A Cheerful New Eatery That Will Take Away The Monsoon Blues
What Is It?
There's no greater joy than heading out on a picnic with friends or family. No matter the place, it gives you a sense of adventure.
Going ahead with that theme, Picnic All Day, a new restaurant in Ghatkopar, gives you all that and more. With its beach-shack theme, it gives you the perfect picnic experience, like a day exploring the sea and all it has to offer.
Tell Me More
It's an all-day vegetarian dining experience, and plastic-free; one that is set to bring in that extra pop of cheer to the busy city area. The space brings in all the aspects of a fun holiday including painted surfboards, tropical upholstery, nautical elements and bright wall art, apart from some mouthwatering food.
Chow Down
They have a well-curated menu, including some Jain options, fit for a hearty picnic.
Classic pasta favourites like basil pesto and smoked paprika primavera find their place next to hearty risottos. You also get an interesting variety of burgers and sandwiches, even pizzas, that are made with a secret in-house dough and are hand tossed. They also serve different kinds of platters– Mediterranean and the Quesadilla Platter along with lasagna and handmade gnocchi.
For the health-conscious among us, they have a range of salads and cheeses. For appetisers, you can pick from mozzarella cheese sticks and popcorn mushroom to soya kheema nachos and a classic cheese fondue.
If you want to end on a sweet note, you can take your pick from waffles and pancakes. Also, if you're there before 5 PM, you can try their signature savoury stuffed 'pancrepes' with fillings, their rainbow cake, a Nutella fondue or even a berry cheesecake or banoffee pie.
Sip On
You can enjoy the outdoor dining area with their coconut lavender lemonade in hand, or keep your food company with their Nutella granola & coffee milkshake. There are also fresh coffees, teas or hot chocolate to enjoy in the monsoons.
So, We're Saying…
You can have your beach-like experience in a place where people have to travel at least an hour to catch a glimpse of the sea. We're excited to see another themed restaurant to hit the streets of Mumbai. Happy chomping!
Comments