The information in this post might be outdated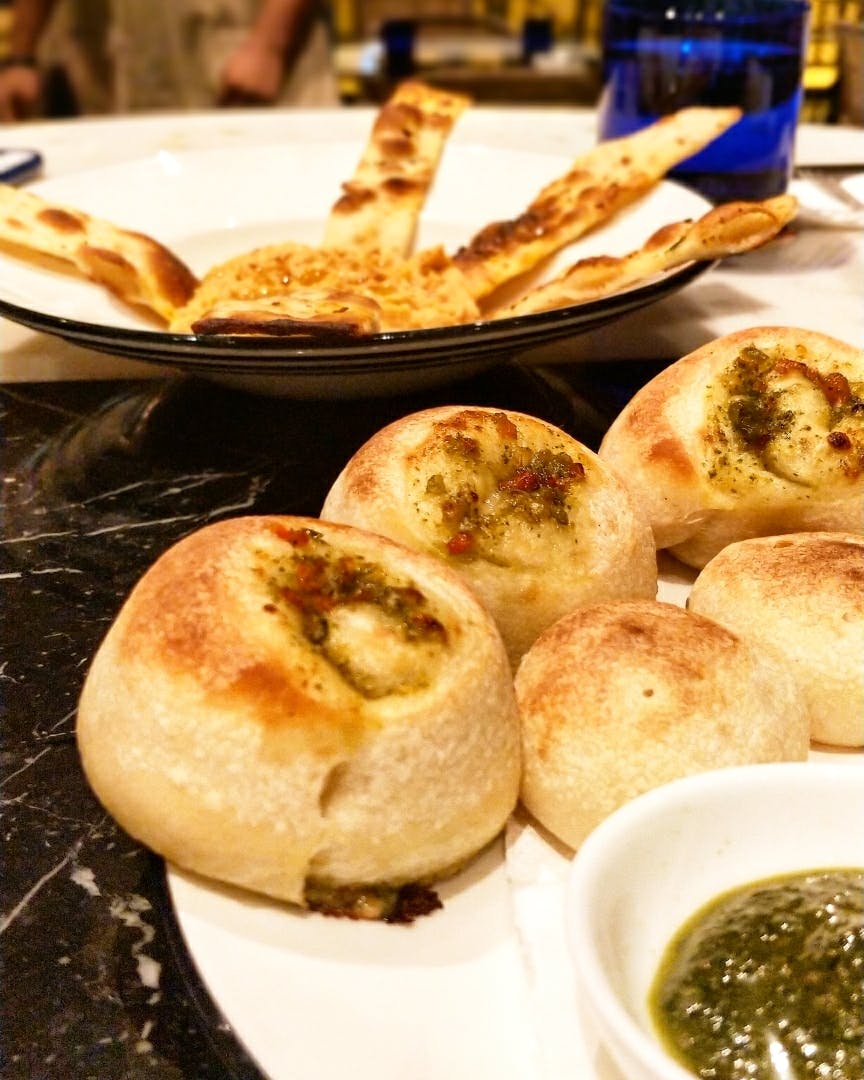 Pizza & More: The Building On Pali That Used To House HSBC Bank Is Now Your Next Date Spot
What Makes It Awesome
The building on Pali that used to house a bank has now been turned into The Bandra Project, Pizzas Express's youthful new Avatar. The interiors are well-lit and beautiful, having been designed in collaboration with Ayaz Basrai, the designer and architect behind many of the city's favourite eating joints. Tones of blue and grey, and mirrors hanging from the ceiling. It's the kind of place you imagine Harvey Spector hangs out at. The music is specifically amazing, with acoustic covers of everything from Destiny's Child to Michael Jackson. The food is authentic and well thought out. I'm especially a fan of the bread. Everything from the dough balls to the pizza crust was perfect. Getting such a basic right is something that I haven't found often in Bombay. The cocktails are delicious. I highly recommend the Jungle cocktail, which has mango and white rum and a lot more.
What's My Pro Tip?
One thing we appreciated - the basket of condoms in the bathroom. It's nice to see a restaurant in India taking a non-judgmental view of date night.
Anything Else?
This place is perfect for a date night, whether it's your first or hundredth. The tables are crowded together but we never felt our privacy being infringed upon. Oh also, this place turns into a lounge later at night. In case you've always fancied yourself as a Harvey type, that's when the bar comes alive.
Also On The Bandra Project By Pizza Express
Comments