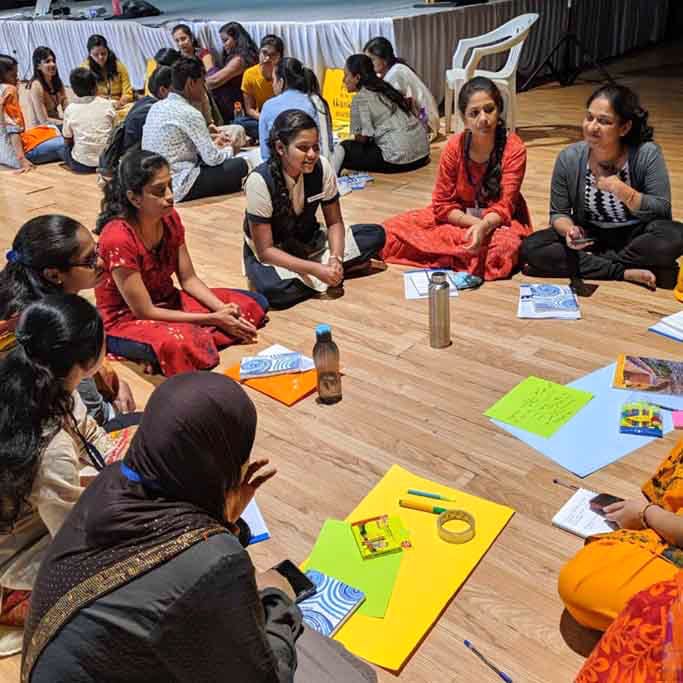 Places To Volunteer At For A Kinder, Better World
We'd all made New Year resolutions when 2019 commenced, we've broken some, and we've followed a few. And if you haven't been able to keep up with any of your own resolutions, we've got one for you. This year, why not spend some time volunteering at a shelter, an old age home or an orphanage and make a difference? If you've got some free time on your hands and want to make an impact, however big or small, here's your chance to shine. Check out these ten places that will introduce you to some fantastic people and the work that they're doing.
Shelter Don Bosco
A shelter for homeless children, Don Bosco provides care and nurturing to kids of all age groups and helps them with life skills for their future. So, if you have clothes to donate, games or toys, or even food supplies, they welcome them with open arms. Kids here are taught simple etiquettes, given education, and are given vocational training based on their hobbies and interests.
What You Can Do: Help with their education by spending a few hours and helping a child learn. You could also conduct vocational or skill training workshops. Medical assistance and awareness is also where you can lend a helping hand. If you would like to, you could sponsor a child.
Dignity Foundation
If you wish to spend time with senior citizens, then volunteering at the Dignity Foundation is something you may want to check out.
What You Can Do: Headquartered in Byculla, Mumbai, one can volunteer in either one of the many old age centres located across the city or be part of the team of volunteers that help senior citizens get access to their senior citizen cards.
Akanksha Foundation
One of the many education NGOs in the city, the Akanksha Foundation gives you the chance to educate children who have little or no access to primary education. There have been several success stories to have come out of Akanksha including that of a roadside bookseller, who is now in the United States studying to be an entrepreneur.
What You Can Do: Akanksha has centres both in Mumbai and Pune and they are always looking for teachers. Note, you will also receive training before interacting with the kids.
Welfare for Stray Dogs
One of the earliest NGOs that focused on animal rescue in the city, WSD gained fame because of their work with the BMC in neutering strays across the city. Earlier, the rule stated that strays captured would be put down.
What You Can Do: Love for animals is of course what draws volunteers to WSD. But more importantly, it is the ability to act rationally and responsibly that makes them truly valuable. Meet some of the people who are head-over-heart in love with street dogs.
WWF
Although headquartered in New Delhi, World Wildlife Fund has a Mumbai office at Lower Parel. Nature lovers can be part of this organisation to understand and conserve India's flora and fauna better.
What You Can Do: If you're someone who feels for nature and wants to conserve it in every way possible, joining hands with WWF will be one of the best decisions that you'll take. Protect The Himalayas is an ongoing project that you can be a part of.
SNEHA
A public health NGO based out of Santacruz in Mumbai, SNEHA focuses on working with mothers and infants between 0 and 5 to ensure reduced mother and infant mortality rates. In order to do so, they work with mothers to ensure they are given proper nourishment that in turn helps in proper development of the child.
What You Can Do: To volunteer with SNEHA, you must be at least 18 years of age.
Family Planning Association of India
FPAI or Family Planning Association of India is the country's oldest NGO. Headquartered in Mumbai's Bajaj House, PHFI is one of the frontrunners in ensuring family planning, reducing the dropout rate for the girl child, and neonatal care.
What You Can Do: There are several volunteer programmes that FPAI offers, take a look at what they have to offer on their website.
The Robin Hood Army
Located in various cities in both India and Pakistan, the Robin Hood Army collects food that you plan on wasting and distributes it amongst the poor.
What You Can Do: Volunteers are largely students and young working professionals. The lesser fortunate sections they help include homeless families, night shelters, orphanages, and patients from public hospitals. Check out their site for more deets!
PAL
Pet Owners and Animal Lovers Foundation is an NGO which works for a better future for animals in Thane. While helping you adopt a pet, PAL makes you fill out a questionnaire, and then does routing checks to see if you're up to the job of being a dog/cat parent.
What You Can Do: WhatsApp PAL on +919820380638 or call on +919324699829 to volunteer and become a part of the programme. Volunteers can join the feeding program in Thane. The volunteers can also help with the rescues. If you are interested, give them a call on the number mentioned above.
Greenpeace
One of the largest environment NGOs in the world, Greenpeace (www.greenpeace.org) has more than 15,000 passionate people around the world dedicate time, energy and skills.
What You Can Do: Visit their page to know how you can help and make a difference.
Junoon
Junoon is an organisation that celebrates Indian arts and seeks ensure people across different backgrounds have access to them through workshops and programs that help explore the importance of the arts in creating a more well-rounded, empathetic life. They offer free public programs plus curated programs that take art to different spaces like schools across the city. They have an interesting Arts At Play At Schools program that's worked to bring the arts to over 46 schools across 16 cities in India.
What You Can Do: Junoon has volunteering opportunities for a spectrum of their different activities where you will also get to work with artists to bridge the artist-audience gap. Learn more about opportunities via their website.

iVolunteer
iVolunteer is an organisation with offices across the country in metros like Mumbai, Delhi, Kolkata and more. What's great is that they partner with more than 350 NGOs and connect them with volunteers across different fields, skill sets and professions. From marketing to language translation, content writing and public speaking training, there are diverse opportunities.
What You Can Do: Sign up, login and register via the site to find opportunities that match your skill set. You can even track your hours and progress through the site.

Aasra
Aasra is an NGO that works in the field of mental health and suicide prevention. They work towards suicide prevention through connecting volunteers with those in need of support through active listening. It's all about being non-judgmental and non-critical and providing support via phone, writing or in person at their centre with complete confidentiality.
What You Can Do: You can sign up to be a volunteer for their helpline service which involves 6-month training, you can also opt to help them through publicity and fundraising through blogs, social media etc.

Mentor Me
Mentor Me India is a program that connects professionals across different fields with kids from low-income communities in need of a mentor. It's designed with the understanding that mentoring is a two-way street, an exchange of ideas and perspectives that's beneficial to the personal growth of both mentor and mentee. They have centres across the city.
What You Can Do: You can sign up to mentor at one of their centres across Mumbai. Please note, you'll need to be available for a minimum of 6 hours a week (weekends) and commit to the program for 18 months.

Trishul
Trishul is an NGO that works in the field of women's empowerment and works with women to build their skill base and the means to earn a livelihood. They also work in the field of children's welfare, empowering them through education, as well as environmental conservation. It's all about building sustainable communities.
What You Can Do: Trishul is looking for volunteers across different projects including working towards child and women empowerment through free education, skill sharing, donation, fundraising and more. You can sign up to teach school subjects, arts and crafts, dance etc depending on the availability.

Comments