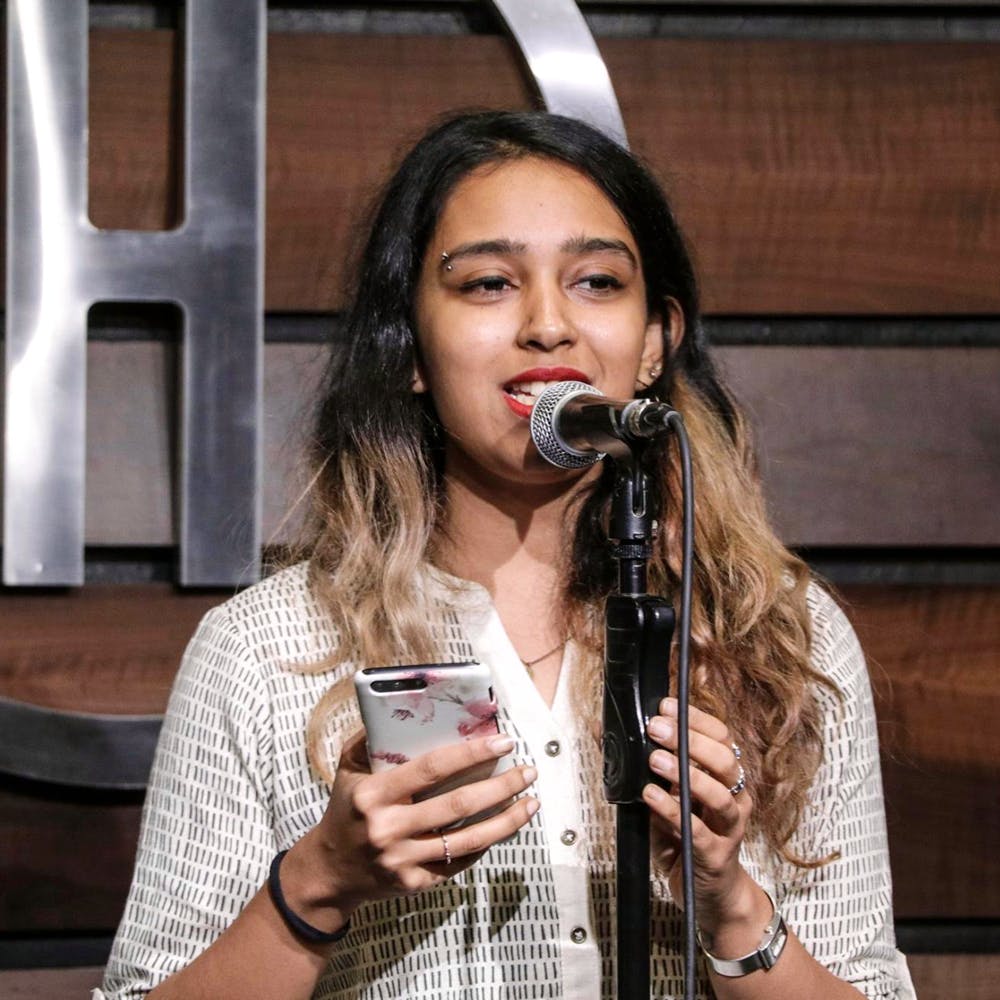 Poetry Lovers, Find Your Tribe At One Of These Venues Hosting Poetry Events
Poetry is more than just story-telling, it is a form of expression that connects the outside world with the world inside of you. If you're a poetry lover, Mumbai has a lot of hidden gems to offer. If you wish to learn poetry, read some, or even go up on stage and share your story with the audience, Mumbai has a list of poetry clubs that are a perfect fit for every kind of poetry lover.
Check out our favourites below!
The Habitat
This has been one of the clubs that has contributed to the rapid growth of poetry in Mumbai. With their workshops and open mics, they have helped so many of us discover the poets within us. This is the perfect venue if you're looking for value-based collaborations and story-telling.
#LBBTip: You need to buy tickets for their weekly poetry gigs.
The Cuckoo Club
Tucked behind Candies, this beautiful mini theatre is indie, quaint and a gorgeous venue for poets to come together. The Cuckoo Club by the Hive is a contemporary arts performance studio, with no added frills, since they want their focus to be on the art. They are also a co-working space, and have a café upstairs too.
#LBBTip: watch out for their weekly gigs and buy a ticket for their poetry performances online.
QTube Café
This venue in Bandra is a unique space that hosts a variety of gigs, and is perfect for artists looking to meet up and collaborate. They have free WiFi, free coffee (yes, free coffee!) and a lot of opportunities for you to meet poets. If networking is on your mind, this is where you need to head to. The poetry clubs are usually held over the weekends.
#LBBTip: Do you want to perform there too? Just get in touch with the NSPA staff here.
Adagio
This one is a music school in Chembur, and even though it's widely known for its vinyl nights and music workshops, they also host poetry evenings. If you're looking for a good place to network, and wish to see some of the poetry performed live, check out their social media pages to know about their poetry gigs.
Prithvi Cafe, Juhu
The legendary Prithvi Cafe not only has poetry events every now and then, but also has an Open Mic every Monday. A popular haunt for creative types, this spot's got killer food as well. Keep track of their events on their Facebook page!
The Hive
Another uber popular spot for all sorts of events, The Hive is one of the mainstays of Bandra's cultural scene. Head here for the countless Open Mics, comedy performances, and live music gigs.
OneNest, Navi Mumbai
OneNest is amongst the very few venues in Navi Mumbai that hosts all sort of events, and is well known in the area for its Poetry Open Mics. Stay in the loop through their Facebook page.
Comments