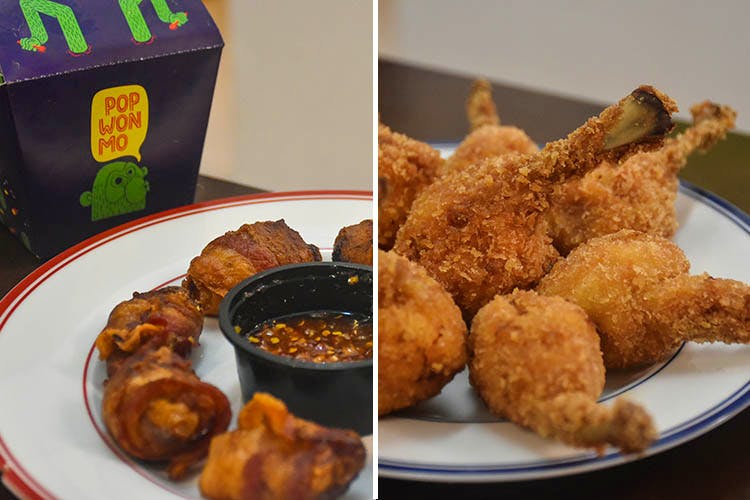 Popcorn, Wontons & Momos: Satiate Your Cravings From This New Eatery In Bandra
What Is It?
PopWonMo, a new eatery in Bandra, has us all a-flutter, thanks to its lip-smacking menu that serves all things fried and steamed. While the name itself is adorable, we've got a lot to look forward to with its funky menu.
Chow Down
If you're a fan of chicken lollipop (like we are), you've got two options to pick from. Apart from this, they serve cake pops, different flavours of popcorn (pretty cool variety), sauces, in case you need a pick-me-up, different types of fries, cold-pressed juices, shakes and our favourite bit – wontons and momos! (They even have a bhut jholakia sauce that we're dying to try)
It's a home-delivery service, so you get to pick your favourites and enjoy them at your own convenience. We're thrilled about that!
So, We're Saying…
We can never get enough of new joint opening up that serve momos, and this one is no exception. What makes it special is the sheer variety of flavours that we can pick from. We're placing our orders as we speak. Enjoy!
Comments