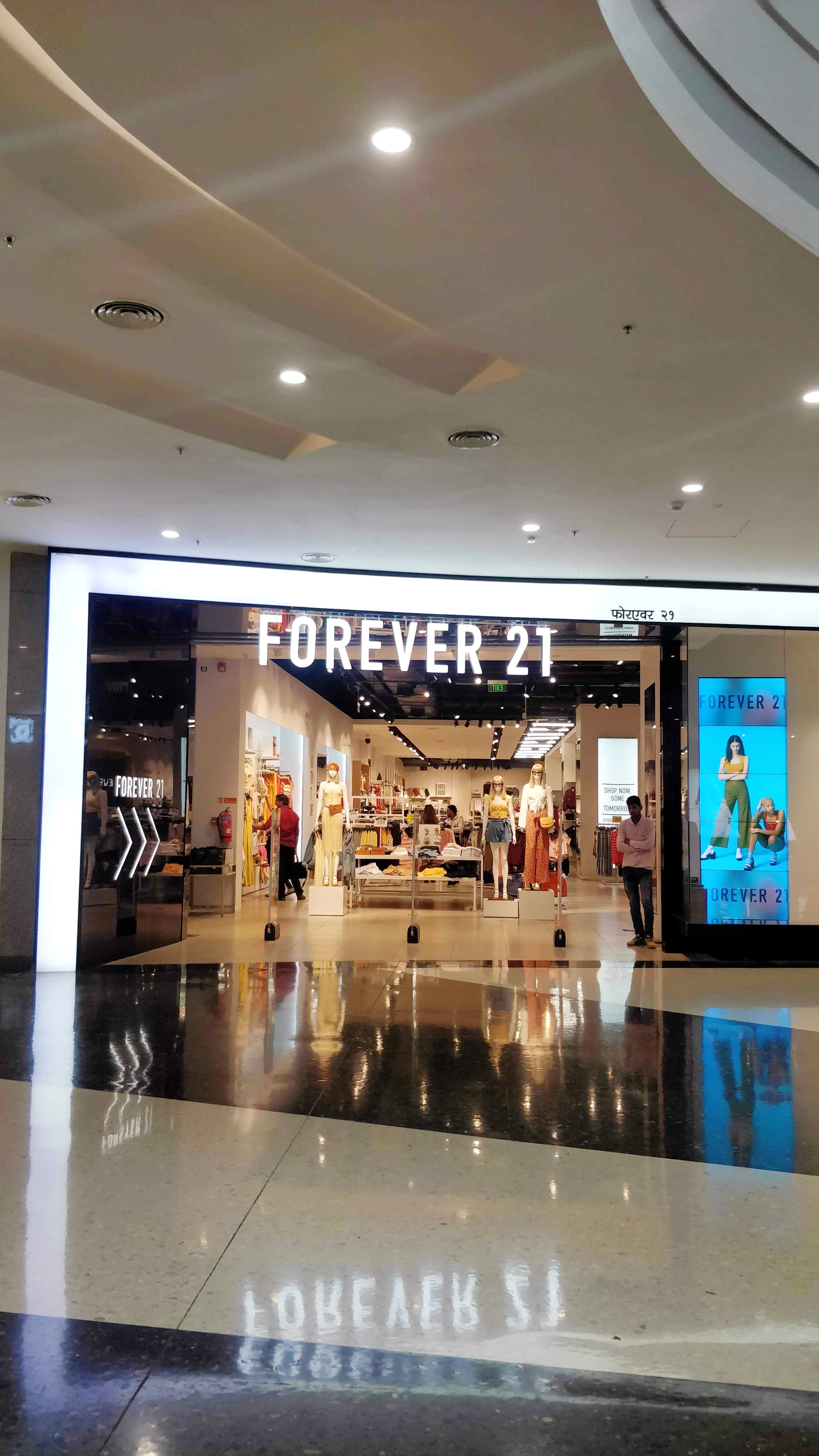 Been To Seawoods Grand Central Mall Yet? Ladies, Here's What To Look For
This one in Navi Mumbai is supposedly the country's largest transit-oriented development mall. From shopping to food, to entertainment and what not, Seawoods Grand Central seems to up the mall game in every sense, and the variety of brands literally clean bowled us.
From H&M, Latin Quarters to Forever 21, Seawoods Grand Central is really grand, in terms of all the biggies it houses. So if you're brand conscious and a shopaholic, bookmarking this mall might just be the best decision you've taken.

Global Desi
This brand has vibrant and boho-inspired clothing, accessories and footwear to choose from, and helps you look effortlessly quirky (that's what their tagline says too.) We loved their Indian jhumkas and the printed scarves (that are a must buy if you ever plan to make a pit stop here.) You could also invest in a few of their maxi dresses. While most malls have a very similar collection, the Global Desi here is huge, and we guarantee you taking some time to pick out your favourites.

H&M
Almost everyone's favourite, H&M is like entering a toy store, but just for clothes and accessories. What we absolutely loved is their formal tops, jackets, trousers, and of course, the accessories section. Economical, and perfect for gifting options, H&M one is all this, and much more.
Psst: They have a great range of cutesy umbrellas that you can pick & use for all seasons.
Cover Story
Looking for a perfectly elegant gown or dress, raid the Cover Story store at Seawoods, we say! We've fancied the striped jumpsuits here, and tried about five to seven varieties. And if you're looking the completely up the fashion game, go for their skater dresses, totally in season and much wow!
Mineral
Ladies, you've gotta atleast window-shop from Mineral in this mall if nothing else. From formal and semi-formal work-wear tops, to skirts, dresses with ruffles, this brand adds a dimension to easy-to-wear fashion. We checked out the fab summer collection they've got on board and were enthralled, honestly. They also have discounts going on almost every fortnight so make sure you're not late.
Splash
Affordable, millennial clothing. What's not to like at Splash? We saw well-fitting bodysuits, crop tops, rapper-tees for men, boho-dresses for women, and so much more. Originally from UAE (and apparently the largest fashion retailer there), this one's really a splash of colors, and variety.
Westside
If you're a loyal Westside fan for the awesomesauce long indo-formal dresses that they create for the modern Indian woman, you've gotta check out how huge this one at the Grand Central mall is. We heart almost everything here, but we'd like you to lay your eyes on their beach-dresses (and the comfy cotton palazzos, of course!)
Latin Quarters
They've got chic dresses in cottons and satins, bespoke jewellery, and stylish bags and clutches to offer. Latin Quarters is perfect for that formal gettogether you've been meaning to go to but don't have anything apt to drape. We absolutely love the fact that they have something for everyone. You've got a tunic, a top, a dress (mini and midi), a gown, a skirt, a shrug, a jacket, and these are just a few things from what the store at this mall boasts of.
United Colors Of Benetton
Gift your tiny tots some colorful tees and trousers from this brand at Seawoods. The stock right now is fresh, vibrant, and all things beautiful. And what's more, they have a really boho section of clothing for both men and women (be sure of rocking that 70's look!) And in case you're a bag collector, go for their crossbody bags and totes.
Ritu Kumar
Are you the kind of bride who's always dreamt of draping a Ritu Kumar saree or lehenga of her big day? Then if you're in Navi Mumbai, or particularly in Seawoods Darave, you have to check this brand's collection at the Grand Central Mall. We'll not reveal what we loved (what's not to love here, really) but we will keep the mystery alive and leave it on you to pick your favourite when you go there. Also, since it is Ritu Kumar, you know the drill right? Feed your wallet well before leaving.
W
This brand seems to ace its kurti game every time it gets a fresh stock on board. If you're a hoarder of pretty kurtas and kurtis for work, then the W at Seawoods should be on your list. Also, when you check this store out, don't forget to buy something from their Spring Summer collection.
Forever 21
Forever 21 is every girl's go-to haven. It's remarkable how this brand's accessories are consistently the bomb! Their skater dresses and jeggings fit really well too and are (mostly) every college-going girl's dream. We love how this brand is affordable, yet stylish. And the store at Seawoods is huge. So you definitely should lay your eyes on it.
Pro-Tip
The easiest and cheapest way to reach this mall is to take a train that goes to Panvel or Belapur from CST, Dadar or Andheri. You'll have to get down at Seawood's Darave, a station in Navi Mumbai. The Seawood Grand Central mall is connected to the station through a subway. Now isn't that super cool and convenient?
Ask Oindrilla a question