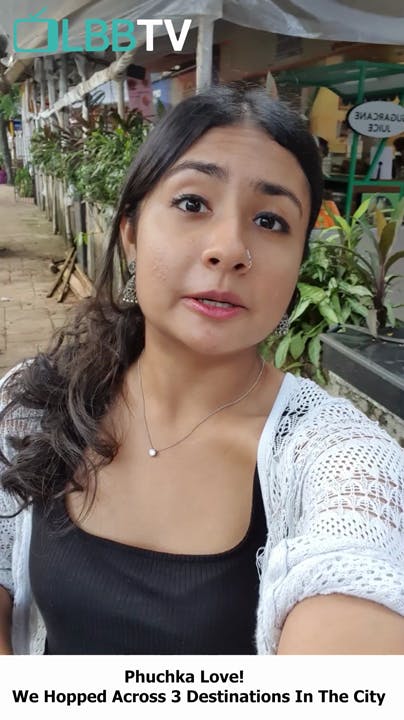 Phuchka Love: Homesick Bengalis, Hit Up These Eateries For Kolkata-Style Puchkas
No, I'm not from Kolkata but a Bengali friend did the mistake of introducing me to Bengali style puchkas in college. Since then, I have been addicted to them but finding a place in Mumbai which serves them became a little difficult. So, with the help of our Bengali friends, we have found a few places in Mumbai which will put an end to your search of authentic puchkas. Although these might not be exactly the same as Kolkata puchkas, they do come the closest.
Via Calcutta, Bandra
Via Calcutta serves amazing Kolkata street food which is absolutely authentic. Apart from that, they also have lip-smacking mudi (chaat with puffed rice) and ghoogni (chaat with cooked chickpeas). All the puchka lovers, this has to be on your 'must visit' list.
Must Have: Chaat, Phuchka, Jhal Muri
Shell Out: INR 37 (for a plate)
Shree Gangour Sweets, Malad West And Juhu
Shree Gangour Sweets in Malad and Juhu serves South Indian, fast food, Italian, mithai and Rajasthani food but is very famous for their Kolkata puchkas. The size of the puchkas is perfect and the potato filling is spicy, just as you like it.
Must Have: Churmur, Phuchka, Victoria Wada
Shell Out: INR 40 (for a plate)
Gurukripa, Sion
A lot of people might not know this but Gurukripa also serves Kolkata-style puchkas. Already known for their chole samosa, this famous Sion joint earns full points for attempting to try to celebrate Kolkata's street puchkas. Do mention to them that you want the Bengali-style panipuri so that they can change the stuffing and water accordingly before serving.
Must Have: Phuchkas (ofcourse) and for some punjabi snacking, try their samosa chhole
Shell Out: INR 50 (for a plate)
Gupta Chat Center, Juhu
If you love puchkas, you will know that their size is much bigger than regular panipuri. And when it comes to size, Gupta Chat Centre wins the race. With big and crispy puris filled with tangy potato stuffing and delicious flavoured water, this joint will take your pucka experience to the next level.
Must Have: All the chaats here, and the phuchkas (ask for some extra imli-water)
Shell Out: INR 30 (for a plate)
The Calcutta Club, Chembur
There's nothing that's not likable here. From kosha mangsho and luchi to fish fry, Calcutta Club aces it when it comes to bong food. But before commencing the main course marathon here, you must try a plate or two of their crispy Phuchkas.
Must Have: Honestly, everything on the menu. But since we're talking about Phuchkas, try that in abundance.
Shell Out: INR 50 (for a plate)
Comments