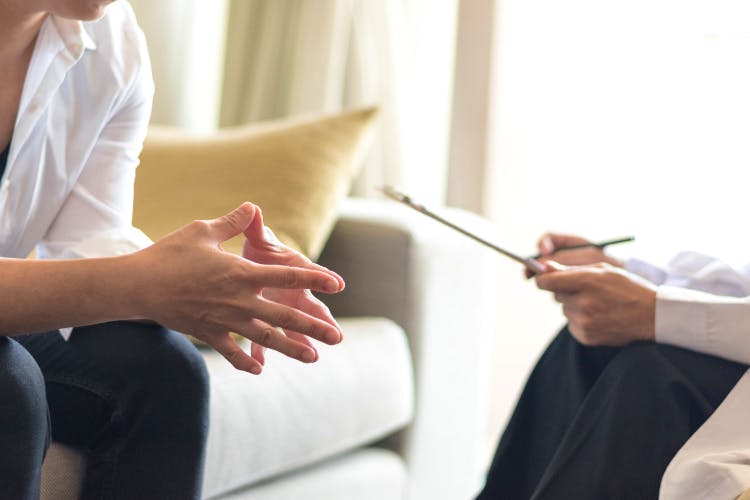 Queer-Affirmative Counselors You Can Trust
Before September 6, 2018, being queer was considered a crime in India. The landmark judgement that decriminalized homosexuality opened up new avenues for social justice in India, and now protects LGBTQ+ India from judicial violence.
Unfortunately, prejudice extends far beyond the constitution, and can even affect the quality of healthcare provided to the LGBTQ+ individual. Even mental health professionals were unsure of how to help clients that were not heterosexual and cisgender.
Today, we can safely say that therapy has come a long way, and many therapists are trauma-informed and queer-affirmative in their practise. They take into account the fact that the world has dominant heterosexual constructs, and help the LGBTQ+ client navigate through it in an informed manner. We've rounded up a list of queer-affirmative counselors in Mumbai that you can reach out to, should you ever need it.
Pooja Nair
Pooja has been working with non-profits for over a decade, and has been a part of many research initiatives. Today, she is considered as one of the senior queer-affirmative counselors in the city. She has worked with issues pertaining to chld sexual abuse, gender, sexuality, and vioence, and has worked with adolescents, as well.
She's currently working on her PhD, and is a faculty member of the Queer Affirmative Counselling Practice Certificate Course by the Mariwala Health Initiative (MHI).
Gauri Shringarpure
Gauri is a counselor and psychotherapist whose practice is based in Thane. She's worked in gender and sexuality training in colleges and NSS students for over two years. She, too, is a faculty member at the Queer-Affirmative Counselling Practice Certificate Course by MHI. You can fix up an appointment with her over the phone.
Aanchal Narang
Aanchal Narang is also a faculty member with the Queer-Affirmative Counselling Practice Certificate Course by MHI. She's spoken at colleges like Whistling Woods International, and even works with patients who are being given palliative care at Make a Wish Foundation. She has worked with many LGBTQIA+ clients and also has been managing a phone line for LABIA - a queer feminist LBT collective.
Reflective Arena
Reflective Arena is a practise that's based out of Andheri West, fronted by SnehaJanaki, a counselor who has over 6 years of experience in the field. She is proficient in EMDR, Couple and Family Therapy, and Dance Movement Therapy. She is also a consultant at the Pre-Litigation Counselling Centre at the Bombay High Court, and has facilitated several awareness workshops.
Reflective Arena also works with Anjali Nair who has worked with anxiety, depression, substance usage, child sexual abuse, difficult behaviours of children, domestic violence, and family members of persons seeking psychological help.
Sadaf Vidha
Sadaf practices in Dadar and in Vashi. She also takes online sessions over chat, phone and video. She has over 4 years of experience in the field. and aspires to live in a world of socially just mental healthcare, where the field ethical and accessible for all. Coming from a conservative family, she has experienced patriarchal pressures firsthand, and believes this helps her understand many ground realities for a lot of people.
Stuti Saxena
Stuti's practise is based in Bandra West, and she has completed the Queer Affirmative Counselling Practice Certificate Course by MHI, and the Youth Mental Health Promotion Module by NIMHANS. She takes adult clients only, and specializes in issues such as grief, loss, gender/sexuality related issues, etc. You can reach her on her e-mail ID - stuti.sxn@gmail.com
Comments