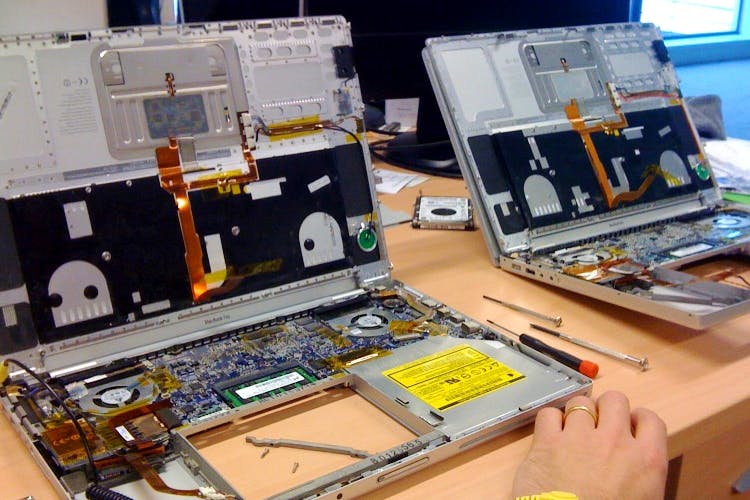 The Top 6 Laptop Repair Services In Mumbai For The Quickest Solutions
Shortcut
Have you been in a situation when you are working on that final draft of your presentation and your laptop gives up on you suddenly without any notice? This list of laptop repair wizards might just be the first thing you need after your friend accidentally tips your laptop off the table. Thank us later.
Fast Computer Repair & Services, Navi Mumbai
If you live in or around Navi Mumbai, the wizards at Fast Computer Repair & Services will come to your house/office to fix the problem. They are very good with fixing both, software and hardware issues. Additionally, they will do a routine check and tell you even if you need to renew/upgrade your anti-virus subscription. They work from 10AM-10PM, and help is just a call/Whatsapp message away.
Pick-Up Service: Yes. Thank God!
Shanti Laptop Service, Lamington Road
Shanti Laptop Service, known to be one of the most affordable repair centres in the city is a small shop in Grant Road run by an extremely soft-spoken and polite gentleman, Mr Darshan Jain.

Pick-up Service: No. You'll have to pay them a visit at their shop on Lamington Road. Trust us, it is worth the travel.
Apple Laptop Repair, Andheri
What started out from the owner's home, is now a chain of shops across Mira Road, Andheri East and West, and Bandra. From changing the keyboard to the screen, they have a solution for everything.
Pick-Up Service: Yes!
PC Clinic, Mahim
PC Clinic in Mahim is a very popular shop amongst gamers in the area. Give them a call, tell them your problem and they'll give you immediate advice and send home an engineer to fix your problem. Sounds so perfect, doesn't it?
Pick-Up Service: Yes!
Laptop Repair Station, Lamington Road
Laptop Repair Station with branches across Lamington Road, Andheri East and Thane, is known to be a very trustworthy and quick service centre.

Pick-Up Service: Yes!
Comments