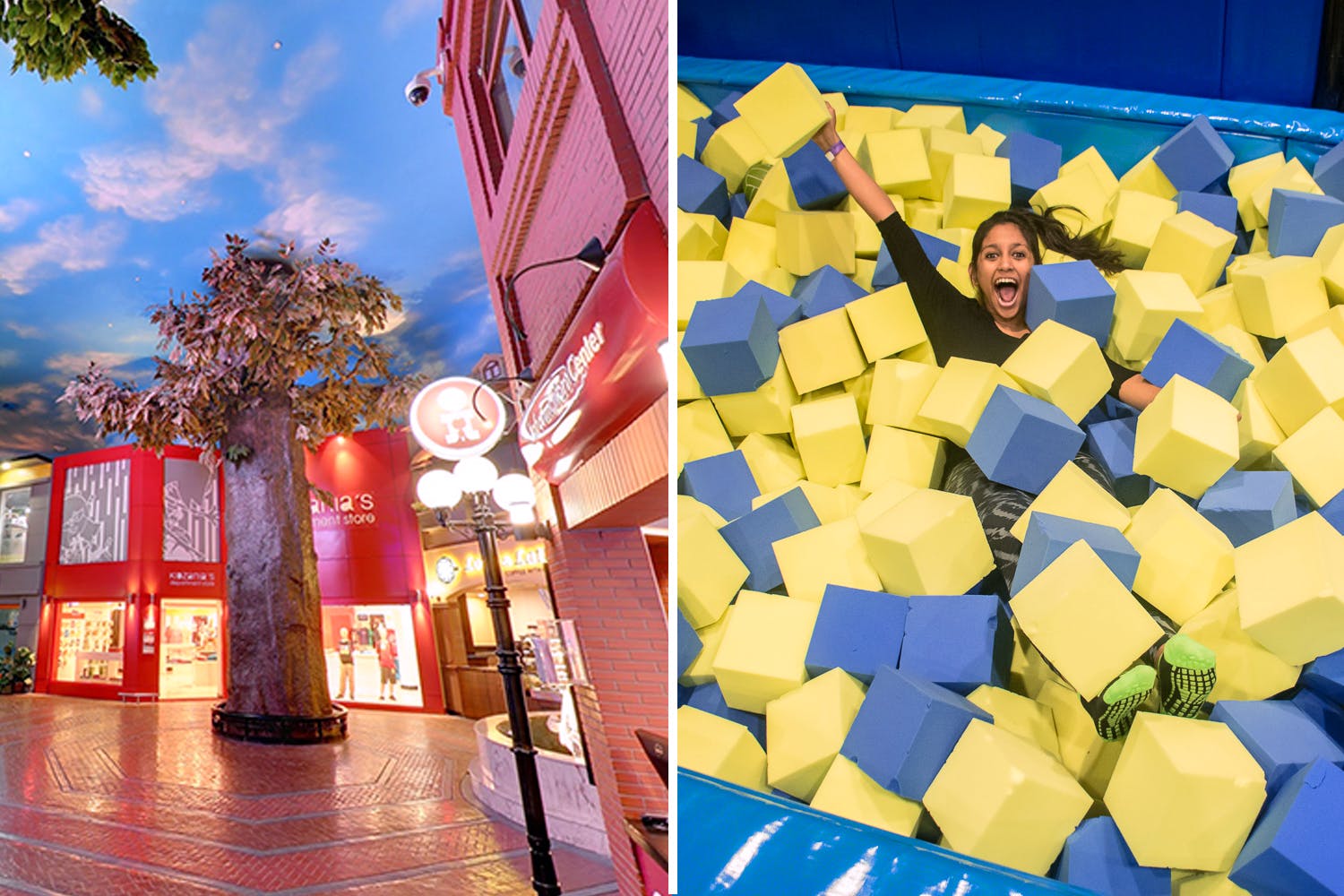 A Trampoline Park Or A 3-D Museum: 5 Things You Can Only Find At R City Mall
R City mall in Ghatkopar is touted to be Mumbai's biggest mall, and rightly so because once you're there, you'll need a to figure your way around. But thanks to the massive place, R City mall is also the only place to house some of the most exciting things that the rest of the city doesn't have.
If you're looking to spend a complete day out with friends, colleagues, or family, we recommend heading to R City mall, and here's why.
Adult Trampoline Park
There is no need to feel envious of the kids having all the fun because an adult trampoline park, Fun O Factory, has opened its doors in Mumbai. 24 trampolines – both horizontal and vertical ones, a foam pit, and an obstacle course, you can burn enough calories here jumping around playing games and crashing into each other. In INR 450 per hour, this is quite a way to compensate for all the missing trampoline fun in your childhood.
Miniso
Do you hoard stationery? And desire every quirky thing that exists? Miniso, a Japanese store, has opened its first store in Mumbai in the R City Mall. And everything you need is here – toiletries, organisers, kitchenware, wallets, bags, innerwear and more in cutesy designs that you just won't be able to resist. We recommend you carry extra monies to this store.
For more info, click here.
Kidzania
A great learning place for the kids, and definitely amusing for the parents, Kidzania is a mock city specially created for children where they can experience all things city – from a mock-up fire brigade to helping a doctor, to understanding how an airport counter works to baking some cookies – this multi-storeyed "edutainment" zone makes for great interactive learning.
For more info, click here.
Click Art Museum
A one-of-a-kind concept, the Click Art Museum in R-City mall is an art arena full of optical illusions where 2D art is perceived as 3D thus interactive and fun. Be it Bruce Lee's kick breaking the frame and reaching out, or a monkey extending its arm to click a selfie with you, Click Art Museum is sure to make for a lot of Insta-worthy shots.
Escapology
A room with a mission, Escapology in R City mall is a space designed to challenge your grey matter to solve a series of hidden clues that will eventually lead you to the exit door. Varying on difficulty levels, they have a series of escape rooms called Jumanji, Magical Kingdom, Area 51, Ward No. 13, and The Secret; each set up to give you a thrilling one hour. Excited already?
Comments