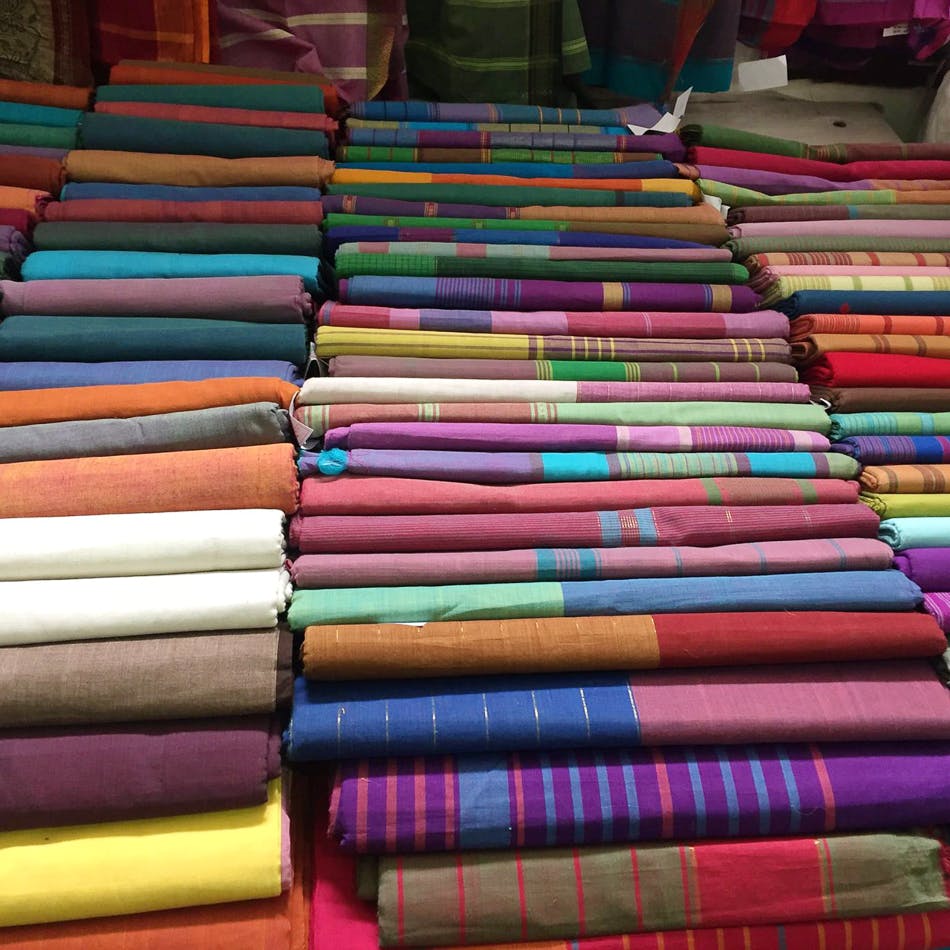 Sari Not Sorry: An Exhaustive List Of Where To Shop For Saris At Ram Maruti Road
Ram Maruti Road in Thane is a treasure trove of sari stores - expect to find well-stocked stores stocking bandhinis, taats, banarsis and dressy georgettes, with something gorgeous available for all budgets.

Patel Sarees
A fairly large store, Patel has walls and walls decked with saris spread across budgets, styles and makes. Chiffon, georgette, silks abound, the collection starts at INR 1200, and the store executives are super helpful!
Saplee Sarees & Dress Materials
This store offers up countless options when it comes to saris, kurtis, churidars and dupattas, too, and the store claims to be a great place to create mixed-and-matched outfits. The cut pieces will cost you INR 1,095, and the dupattas (they're beautiful!) will cost you around INR 849. The Lucknowi Chikankari fabrics will cost you INR 395 onwards. We suggest shopping for simpler saris from here and heading to the other stores for more opulent pieces.
Sarvaangi
This store is one of the fancier stores in this stretch, and deals in silk and Paithani saaris. Sarvaangi also stocks bridal lehengas and fabrics. The range starts around INR 1500 for simpler saris, and can go up to INR 18,000 for the heavier stuff. They've also got a website, so you can shop from
here
too.
Sakshi
This little store has a beautifully curated collection of wedding and designer saris. The range of Bengali taat saris starts at INR 3,500, and we found a lot of designs we don't see much of anymore (checks, anyone?) in multiple colours, costing anywhere between INR 2,500 to INR 4,000.
Bawlee - The Ethnic Boutique
Apart from saris, Bawlee stocks heavy lehengas and embroidered gowns as well. They'll also stitch and design outfits for you. The range of saris starts at INR 3,500 for simple cotton saris with light borders. The range of lehengas ranges from INR 1,500 to INR 7,000.

Shubhkanya
Head to Shubhkanya for really pretty Nauvaris, Paithanis and Taat saris - starting at INR 3,500. The range of heavier saris starts at INR 5,000 onwards. We suggest heading here for traditional saaris you'd wear for festivals and religious ceremonies.

Comments