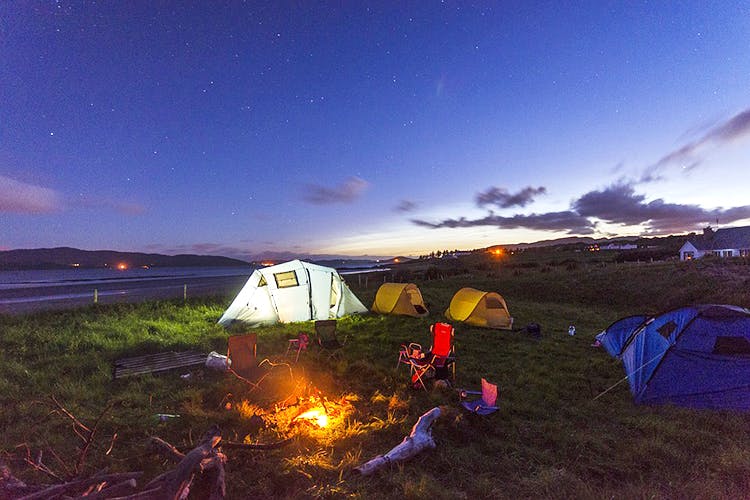 Save That Buck: 4 Places To Rent Trekking And Outdoor Gear For An Epic Adventure
Shortcut
The monsoon season is gone and yes, it's the perfect time to pack your bags and head out for a hiking or camping trip. While your itineraries must be planned (you can totally look up our website for some amazing trek recommendations), what often becomes a challenge is the camping gear – one seldom has it, and to invest in bulky items like these for once-in-blue-moon kind of a plan seems rather unnecessary.
But, why buy when you can rent? Here's a list of trusted places that have the equipment you need. All you need to do is rent, camp and return. Simple.
Bragpacker
If you're on a shoe-string budget, Bragpacker is for you. Some of the lowest rentals in Mumbai, they rent out camping gear for as low as INR 30 per day. A two-man tent for INR 150, sleeping bag for INR 100 and GoPro for INR 600 per day. And we're not even kidding. All you have to do is load your cart, feed in your details and pay online. You will also need to give some security deposit which will be refunded in your account within 24 hours of returning the rented items.
Renta
From folding camping chairs, to snorkelling equipment, portable cooking paraphernalia, tents, bags and sleeping equipment, Renta has it all. Each of their products is rented out in four categories – for three days, seven days, 14 days, and 21 days, and all of them are priced accordingly. The security deposit is according to your cart and you can make your payments online.
Addy Tents
Addy tents, primarily known for various kinds of tents starting from INR 200 per day, also rents out other sleeping gear, torch lights, lanterns, raincoats and rucksacks. Besides, they also have a tab on their website that lists the most exciting treks in the whole of Maharashtra. A full refundable charge of INR 3,000 per tent, you can call the numbers given on their website to make your booking.
Karlo Rent
You can rent all sort of adventure gear from Karlo Rent starting from a rain poncho for INR 75 per day to headlamps for INR 100 to other things like camping lights, indoor tent lights, tents, GoPros and even shoes. Payment of up to INR 20,000 can be made in cash but an online mode of payment is available too. They will have the stuff delivered and picked up on additional payment.
Comments