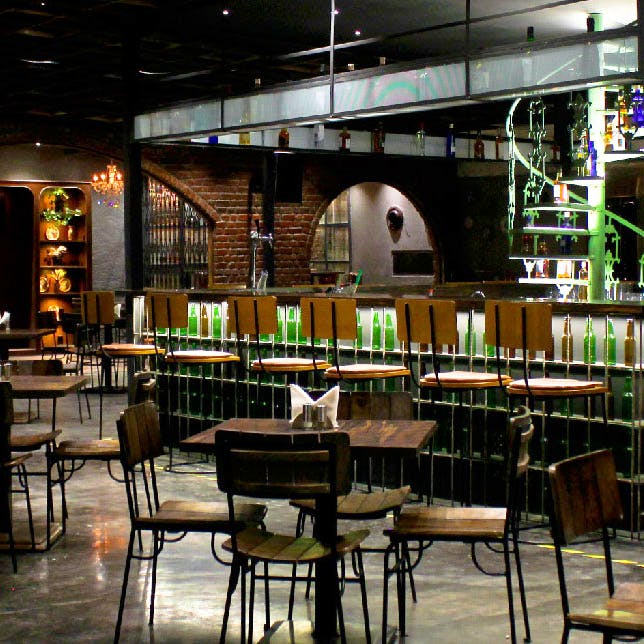 Delayed Flight? Where To Grab A Quick Bite Near The Domestic Airport
Waiting for a friend at the airport? Or did your punctuality come back to haunt you after you realised your flight wasn't leaving for another three hours? Here's a list of eateries in the area where you can mull your travel decisions and time management skills over a good meal.
Red Grill
Love seafood? Head to Red Grill to instantly put your cravings to rest. If you want to jump in straight to the main course, opt for their Goan prawn curry with steamed rice. They also have a continental menu, though limited, but we hear some of their delicacies are fairly well-made, such as the grilled chicken or tenderloin. They also have a tenderloin stew, for those interested. Their expansive Indian and Chinese veg and non-veg menu will give you plenty of options to choose from. They also have a full bar service.
Price for two: INR 1,000
Summer Harvest
A scrumptious meal after a long flight? Hell yes! Head here for the amazing home-style fish curry and steamed rice or the all-time favourite biryani. If a quick yet fulfilling meal is what you desire, and you wouldn't mind some booze on the side, then this is where you should be.
Price for two: INR 1,000
Quarter Pillar
In this one, you can gorge on some soft and buttery naans, with butter chicken and biryani for the mains. There's also some Platnter's Punch and Whiskey Sour that you can drink up. Quarter Pillar has a chilled-out vibe to it, with some cycle-tyre decor in the ceiling and an ambient lighting that builds up to the coziness of the space. Oh, and you will also get your share of seafood here, in case you're a lover.
Price for two: INR 1,200
Boulevard, The Orchid
Now if you have a flight post midnight and want to grab something before boarding the flight, try the midnight buffet at Boulevard. There are different kinds of exotic soups, main course that includes oriental, Indian and continental cuisine and Mughlai. They have about 35 dishes on the menu and sometimes serve a Maharashtrian street fare. Expect maska paav, vitthal vada, baida roti,cutting chai, missal pav, pav bhaji, sev puri and chaat. They also have a late night Happy Hour.
Price for two: INR 2,600


Comments