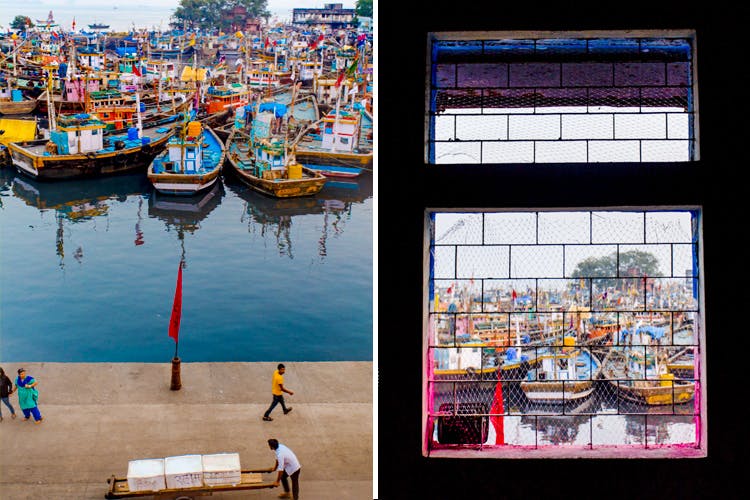 Air Conditioned Fish Market, A Museum & A Restaurant: All That You Can Expect From The Sassoon Docks Revamp
What Is It?
We've all kept our eyes and ears open for the revamp of one of the city's oldest waterfronts, Sassoon Docks in Colaba, by the Mumbai Port Trust. So far, we know that the restoration of this 143-year-old structure will consist of turning this area into a pulsating spot, aiming to create a modern fishing village with an air-conditioned fish market, amphitheatre, open exhibition space, a fish museum and even multi-cuisine restaurants in the next phase of construction, as reported in Hindustan Times.
What Else?
The Maharashtra Fisheries Development Corporation will handle one of the four phases of the restoration, where there are talks of creating an ice plant and a conveyor system at the docks. It also plans on looking at creating a sewage treatment plant and organising clean water, according to the HT report. The redevelopment plan involves the removal of road encroachments, installing a new system for cleaning the docks, dry and wet waste segregation, and even a fish peeling activity that will shift inside to a dedicated spot, says this DNA article.
So, We're Saying…
We're thrilled that the docks are finally getting an overhaul and excited about all the possibilities that can help the entire community. With all this change and so much being open to the public, there's a lot to benefit with all these changes.
Comments